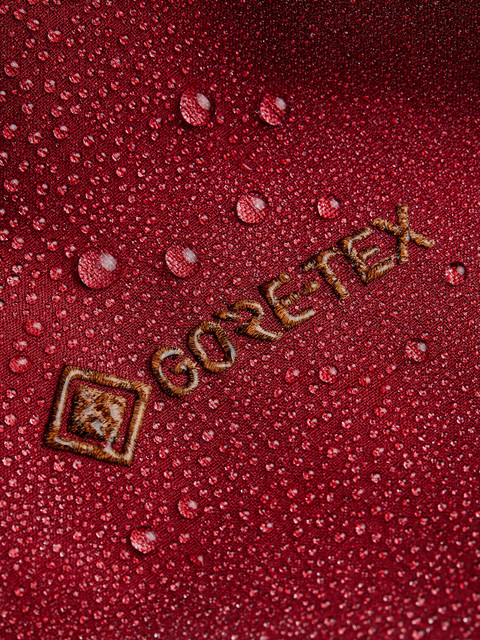 GORE-TEX / WOOLRICH
The longstanding collaboration between Woolrich and GORE-TEX came to be over 40 years ago. In 1979 Woolrich was one of the first pioneers to embrace this technology. In the 1970's, the market for outdoor clothing expanded into a new direction to meet outdoor interests: backpacking, camping, mountaineering and bicycling, thus enforcing the partnership and allowing it to evolve.
An enduring partnership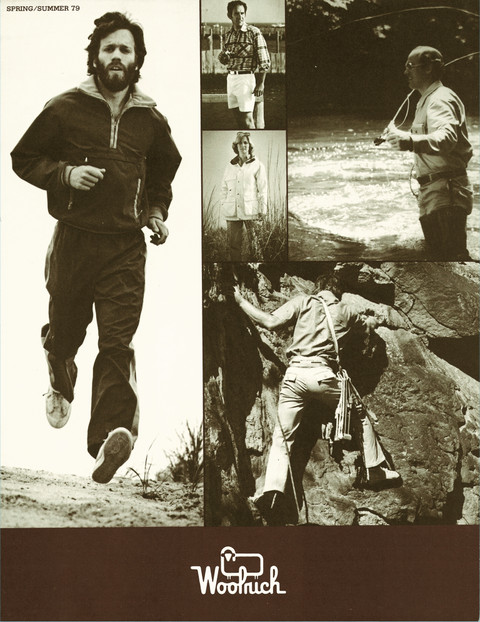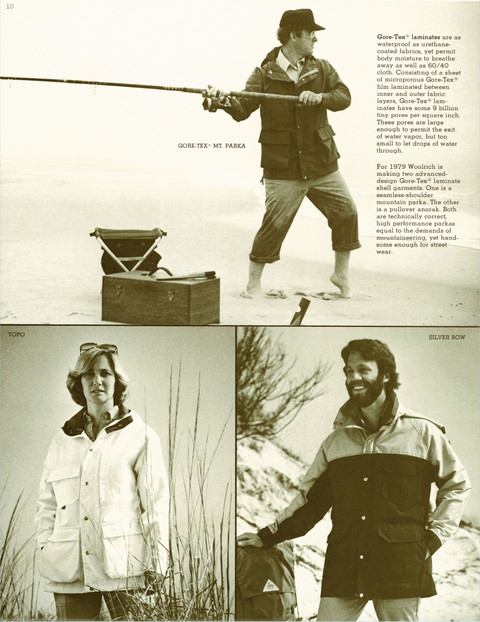 Since introducing its first GORE-TEX jackets in 1979, Woolrich has carefully honed and renovated their brand of classically styled technical outerwear. The functional designs suit the "gear" requirements of avid mountaineers while simultaneously satisfying lovers of other outdoor adventures and admirers of technical aestehtics. GORE-TEX is designed to provide comfort and trusted protection, their garments are created to make the most of every day and every passion, extreme or not.
Discover the technology
The legacy of GORE-TEX began in 1958. In 1969 they discover the power of expanded PTFE, which becomes the framework for GORE-TEX Fabrics. This extremely thin layer of ePTFE has over 1.4 billion microscopic pores which allows GORE-TEX to have its renowned qualities: waterproof, windproof and breathable.
GORE-TEX stands for both high performance and long-lasting product life. They've earned their reputation due to their rigorous testing and properties. GORE-TEX features include: durability, waterproofness, total windproofness and insulation. The GORE-TEX membranes let moisture vapor from sweat escape to stay fresh and dry while additionally blocking the wind. Garments made with 2-layer membrane construction boast comfort and versatility while the 3-layer membrane construction garments feature extra-durability while remaining ligthweight. Resist the elements and be ready for any adventure our range of GORE-TEX pieces.
The distinction of GORE-TEX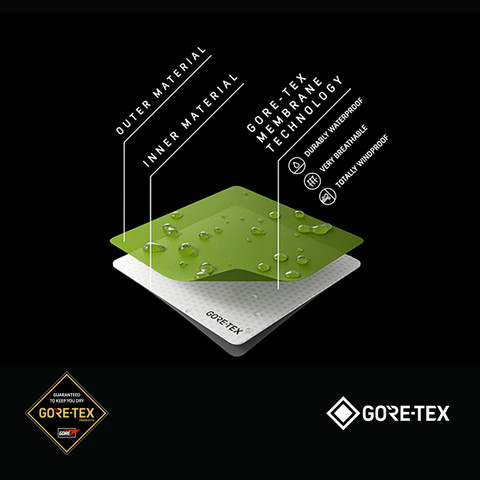 GORE-TEX Products
The original product line from GORE-TEX is waterproof, breathable and windproof for high performance, extra comfort and protection. Created to resist the elements and embrace every adventure that comes your way.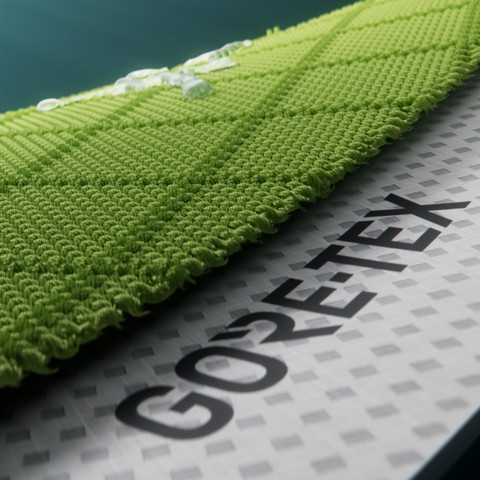 GORE-TEX Recycled
GORE-TEX is implementing the use of recycled materials in its' laminates textile components. This helps to reduce the amount of plastic waste, which can save energy compared to creating new materials.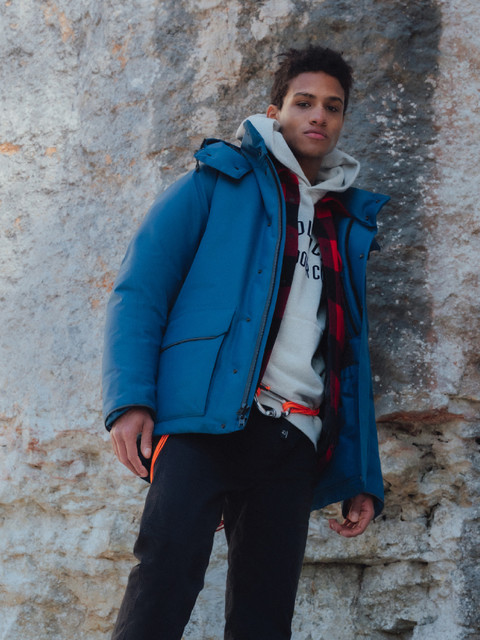 Discover the selection
Stay protected with GORE-TEX