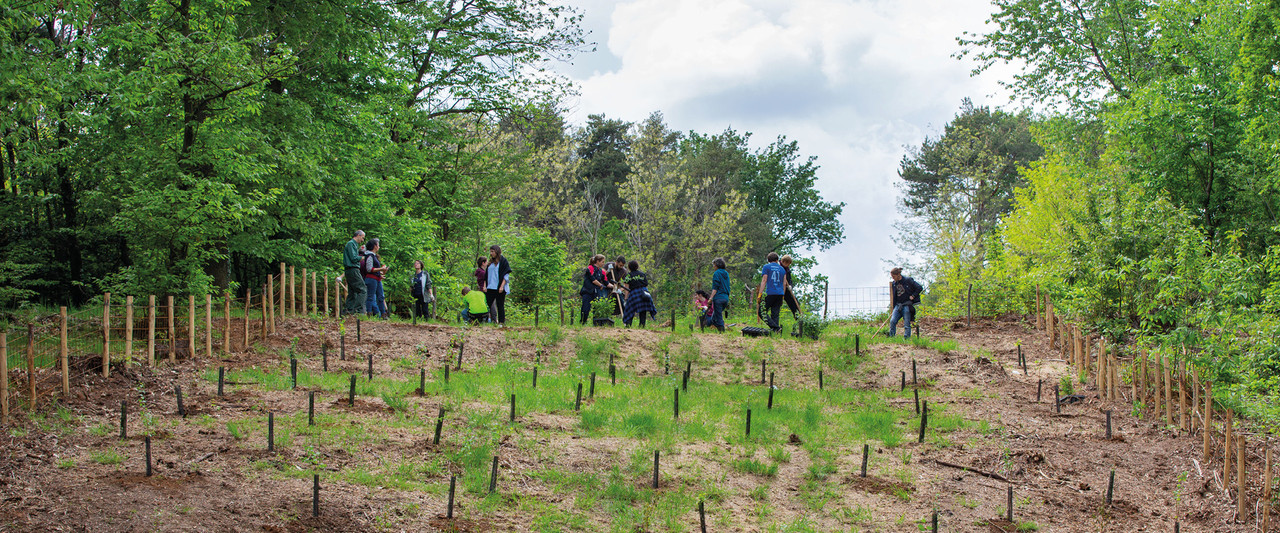 Woolrich Outdoor Foundation x Istituto Oikos
The Woolrich Outdoor Foundation is proud to highlight its partnership with Istituto Oikos. Istituto Oikos is an NGO that aims to safeguard biodiversity and promote the adoption of sustainable living. Together with the Woolrich Outdoor Foundation, they work to protect and enhance biodiversity, engage the community and raise awareness by organizing special events and activities.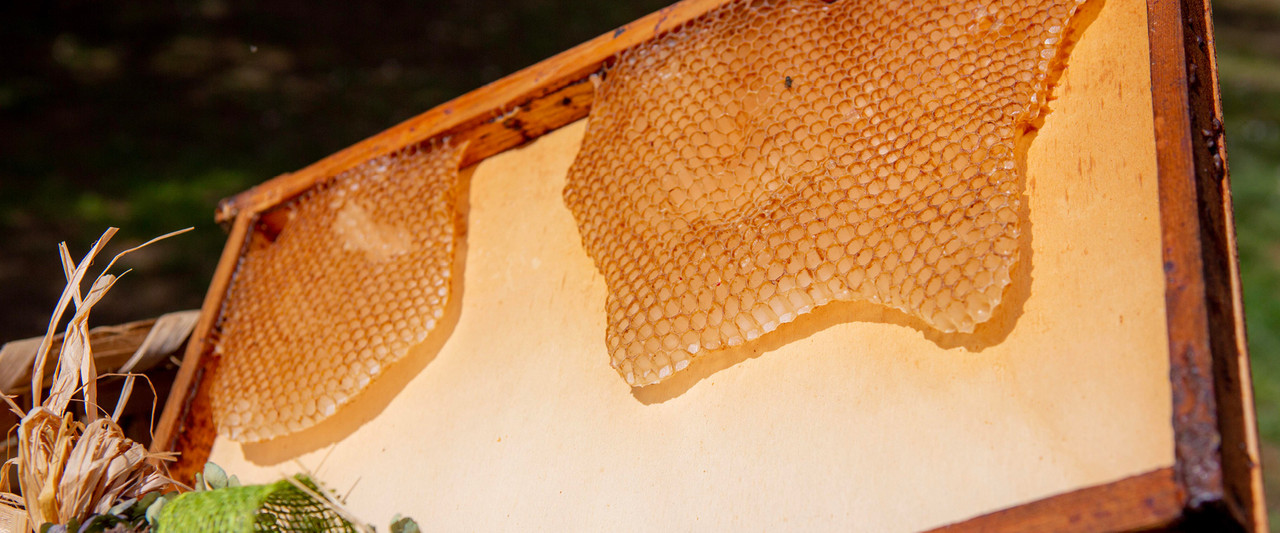 WOF X ISTITUTO OIKOS
ENVIRONMENTAL CONSERVATION
Pollinators are valuable allies in protecting the environment, which is why we decided to support The Bees' Garden, a project of the Istituto Oikos Institute aimed at preserving pollinating insects, which are vital to our ecosystem.
In Villa Braghenti Park, in Malnate, a corner has been created with more than 150 melliferous and aromatic plants, chosen to ensure long blooming periods in different months of the year. Lavender, heather, mint and marjoram, as well as a flowering meadow with clovers and poppies will breathe new life into this area of the park, helping the bees do their valuable work.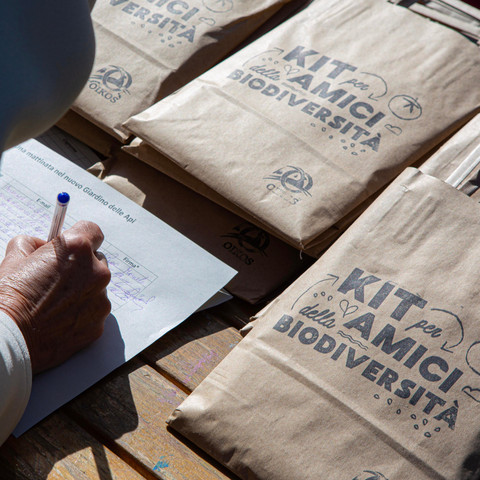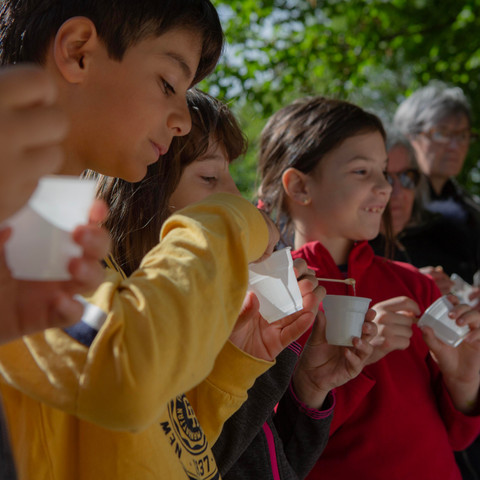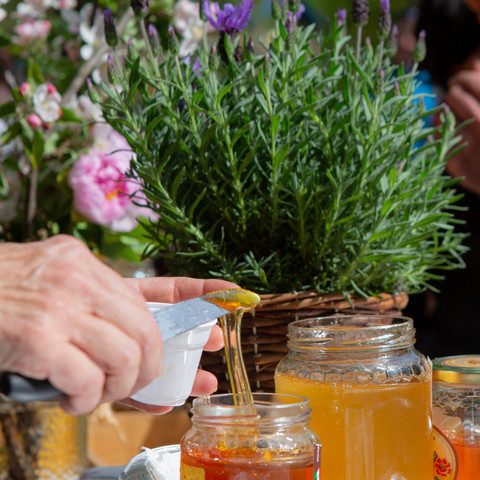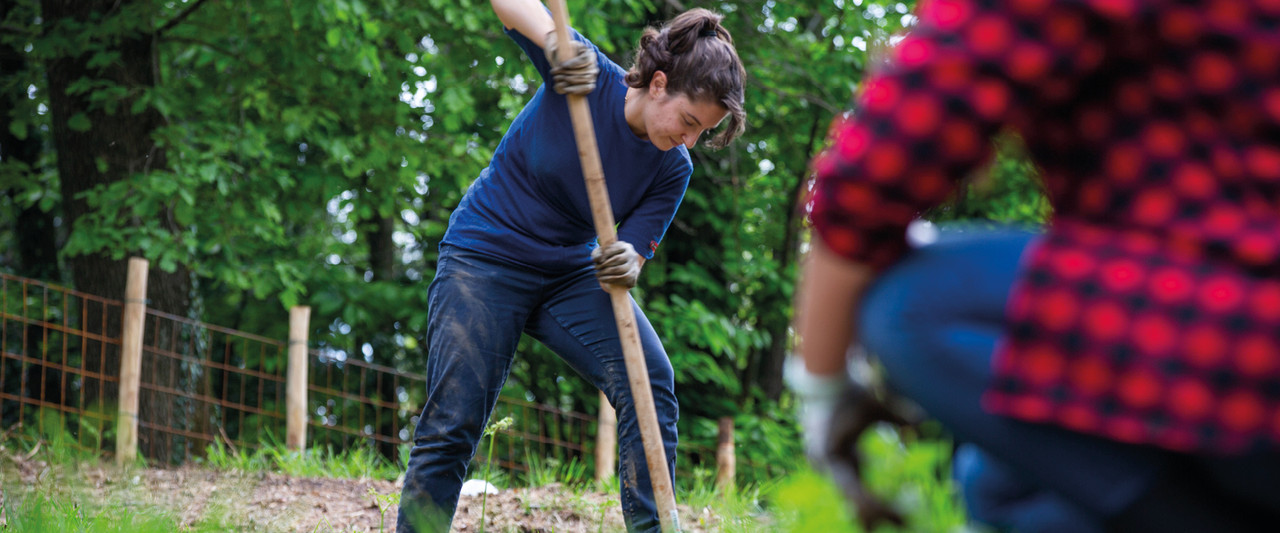 WOF X ISTITUTO OIKOS
RESTORING THE ENVIRONMENT
Restoration of our environment is one of the main goals for our collaboration with Istituto Oikos. Activities to reach this goal include on-the-ground projects such as planting seeds in Parco Pineta in Appiano Gentile and Tradate and webinars on how to preserve biodiversity.
For the activity at Parco Pineta, we involved local residents, Woolrich employees and volunteers from Istituto Oikos and planted shrubs of local species, fostering a sense of community and awareness.
The two webinars hosted by Istituto Oikos and supported by the Woolrich Outdoor Foundation cover topics featuring the importance of pollinating insects and how to protect them and teaching on urban horticulture and its influence on biodiversity.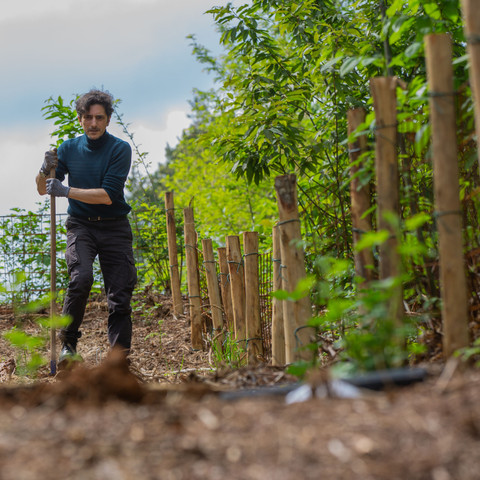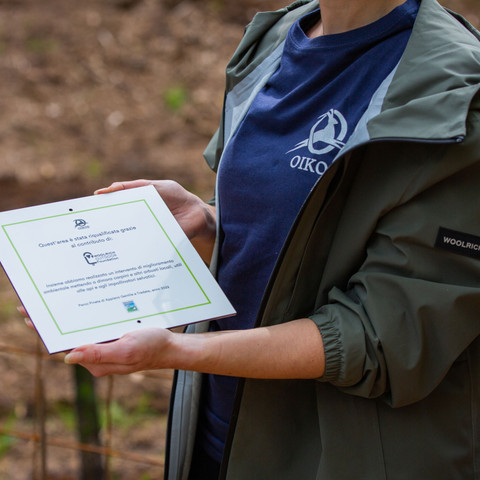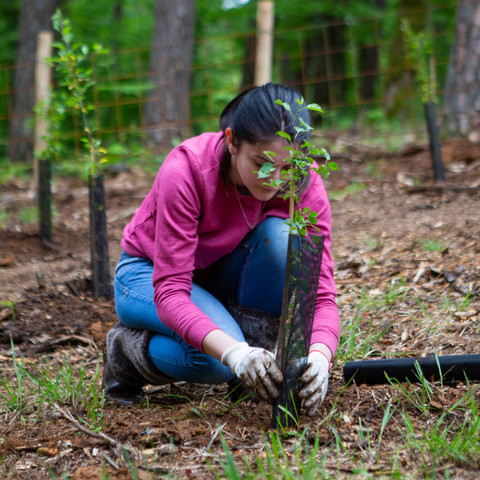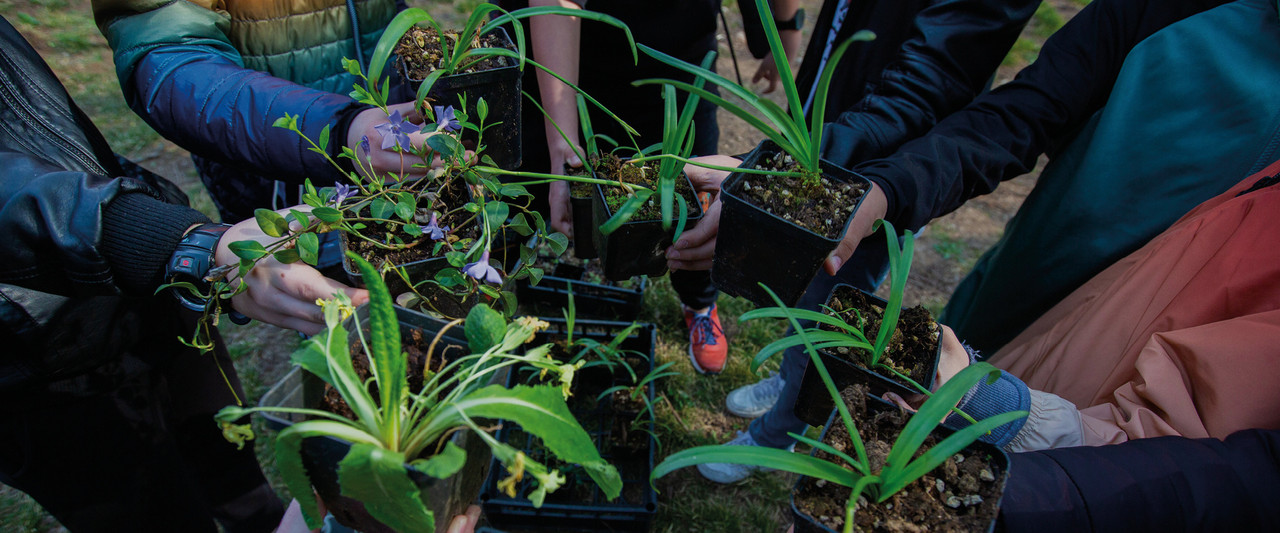 WOF X ISTITUTO OIKOS
EDUCATIONAL PROGRAMS
We believe children should have the possibility to be outdoors every day and play, learn and explore in harmony with nature. That is why, with Istituto Oikos, we helped turn the Dino Buzzati school in Milan into a bio-green school. Students were involved in activities aiming to increase biodiversity and restore green areas around the school, like planting local species of flowers to attract pollinators, creating a small area of shrubs, and building nest boxes and bird feeders.
We firmly believe that education and the involvement of young people are key elements in fighting the climate crisis. By providing the right tools to increase their knowledge and skills, students can understand the significant impact they may have on the planet.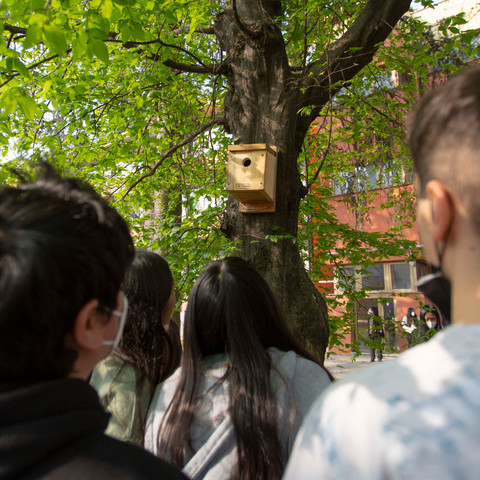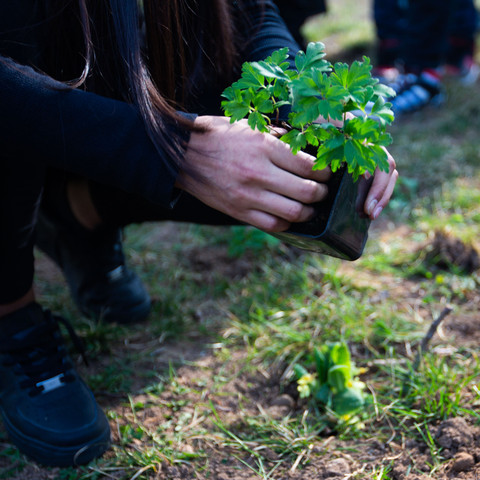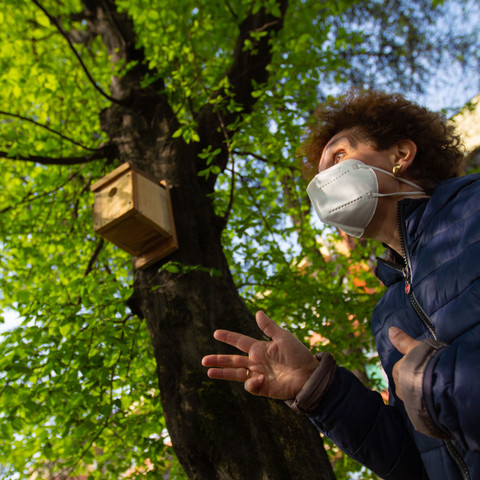 ISTITUTO OIKOS
Founded in Milan in 1996, Istituto Oikos plays a central role in protecting key biodiversity areas to preserve and enhance natural environments. All the initiatives they promote are supported by awareness-raising campaigns and programs to encourage students, teachers, citizens, and local entities to adopt more sustainable lifestyles.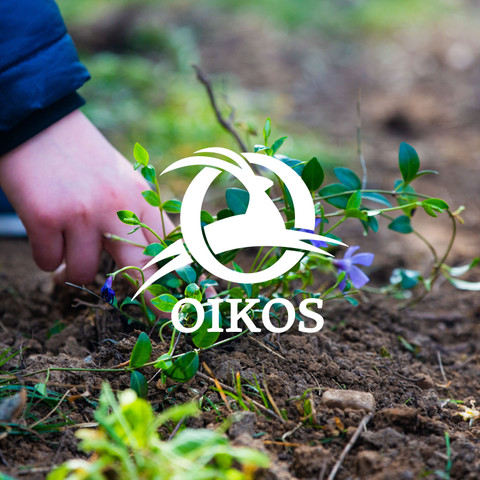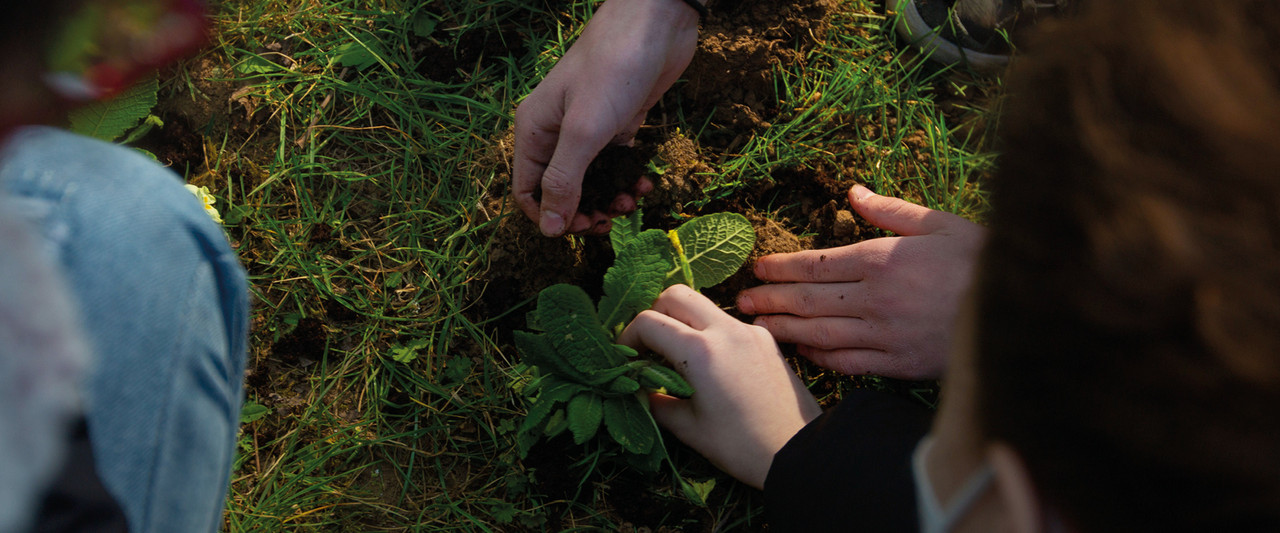 Planting the seeds for a better future
Find more about our commitment