Tokyo Vintage Shopping Guide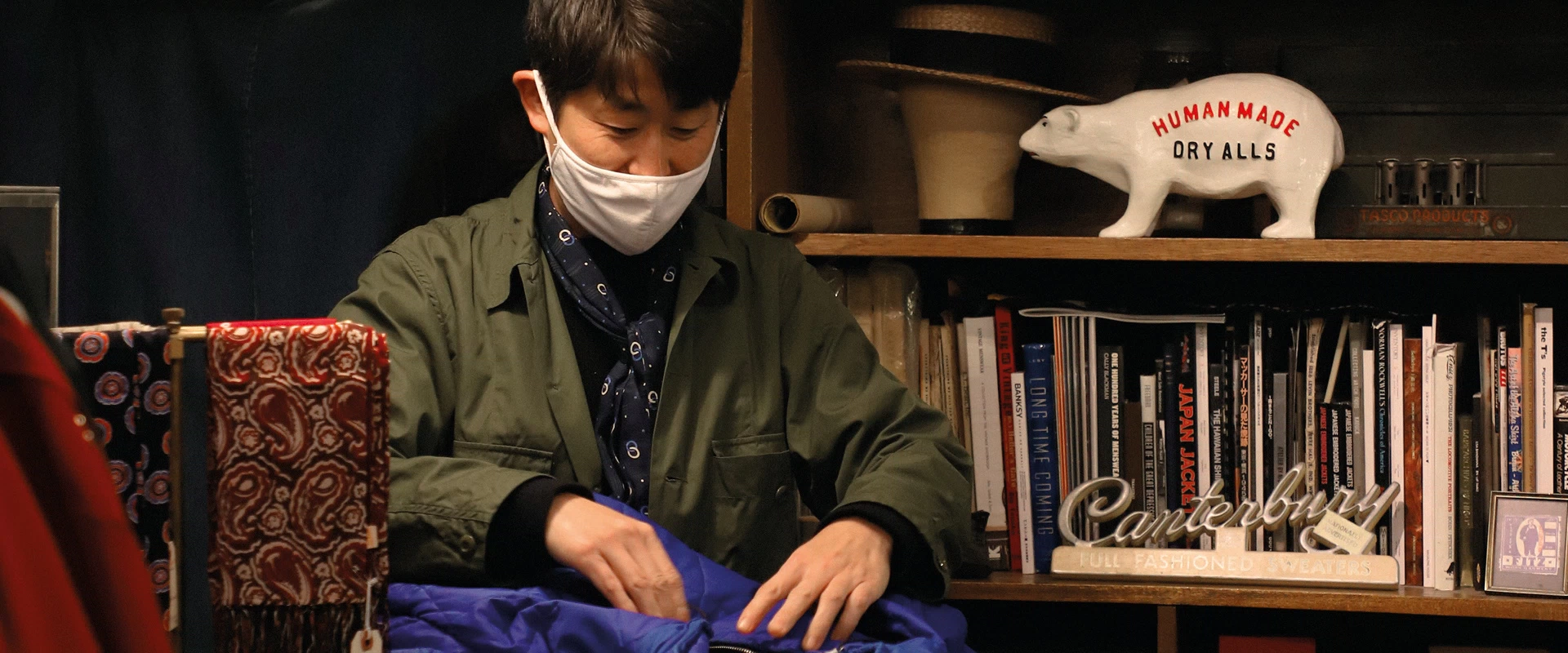 Japanese fashion pioneers helped build up a love for American culture making it synonymous among youth seeking an authentic American look. Woolrich has crafted outdoor gear for over 190 years creating a legacy and making it a familiar vintage collecting staple in its own category.
Two experts explore the vintage shopping mecca of Tokyo to hunt for rare Woolrich pieces in collaboration with Highsnobiety: streetwear insider, Jonathan Lukacek and Hideki 'Harry' Mizobata, the Head Designer at Beams+, help us uncover and track down the shops offering the ultimate vintage Woolrich.
Authentic american
The shopping tour takes us to the fashion-forward Harajuku to discover Pigsty; where the owner who loves traditional brands like us always has in stock wool pants, anoraks, cruiser jackets, and much more from the 30s to the early 2000s.
There you can find our iconic Buffalo check, which was created in 1850 and has been popularized as a wardrobe staple while being quintessentially American.
Gear for the outdoors
Finding vintage in mint condition and relatively clean is not always the case. Aptly called Mr. Clean, this shop takes things to a whole new level by washing and repairing garments before hitting the sales floor; located in Tomigaya, its in-stock items range from pre-WWII to the early 2000s and gems like our hunting jackets.
Looking for rare finds? Another store to score top-quality is Suntrap in the Koenji district, there you can find hidden gems like our 60s ski jackets.
Original look
Fashionistas in Tokyo flock to Harajuku for all things cool and one-off. One of the first to embrace the Americana scene is the long-established BerBerjin, where one can find high-quality vintage garments on the steeper price range in comparison to other districts.
At this shop, more iconic Buffalo check shirts were unearthed in our classic red and black and black and white.
Merging the past and present

We are all about remembering our past and looking forward to a brighter and more sustainable future. Combining the past and the present, The Apartment in Kichijoji offers a mix of 90s dead-stock, and vintage outerwear that will stand the test of time.
Find Woolrich treasures like 70s GORE-TEX mountain jackets, shadow bark camo jackets, and a collection of patterned knitwear fit for any adventure.
Here are some garments to inspire you
Come along and explore the Tokyo shopping guide, watch the full video here