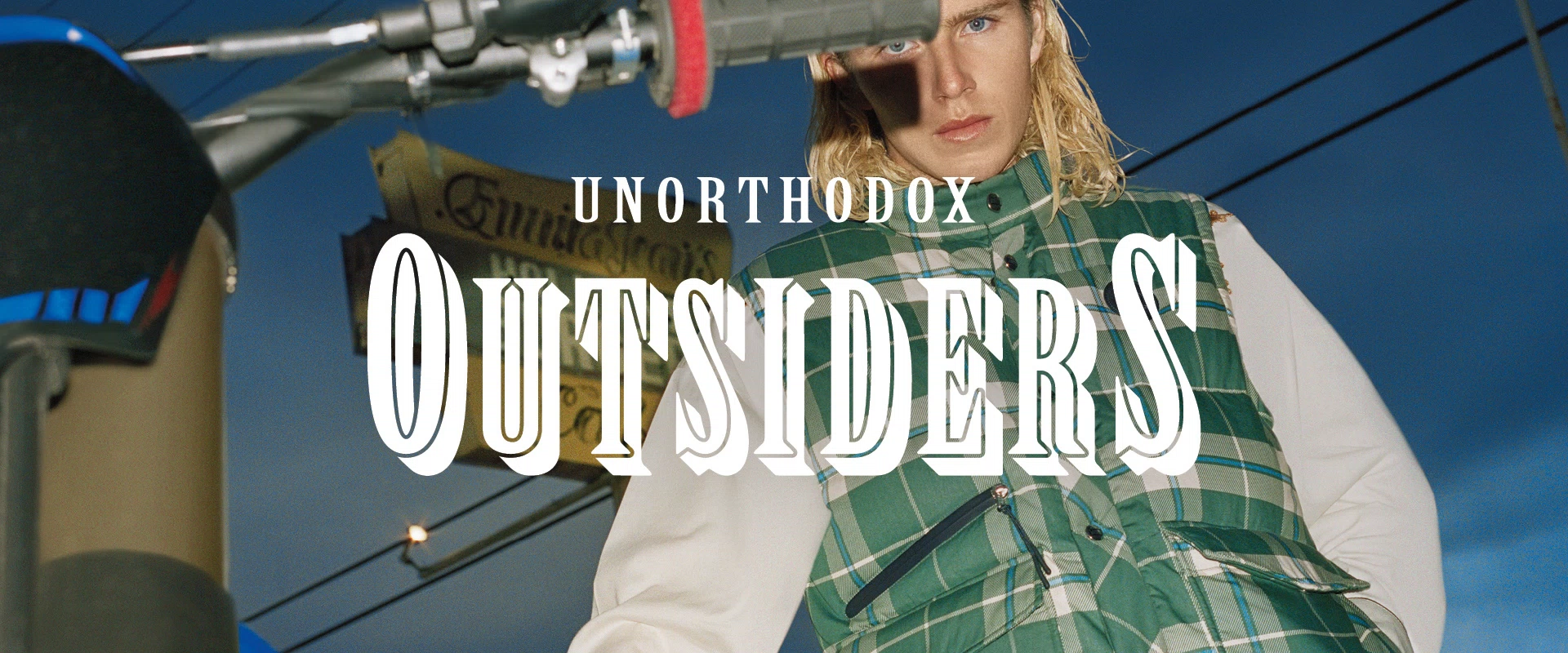 Spring/Summer 2023
"Unorthodox Outsiders" is a manifesto for all those who live their passions with enthusiasm and courage, in new and unexplored ways. It is a different perspective on outdoor life and the unusual and exciting activities that take nature lovers out there, to push their limits and explore new territories, physically and metaphorically. The Spring/Summer 2023 campaign tells our love for outdoor life and celebrates the importance of our roots. It is a journey to rediscover what has always inspired us, like the endless American landscapes and the breathtaking and wild nature.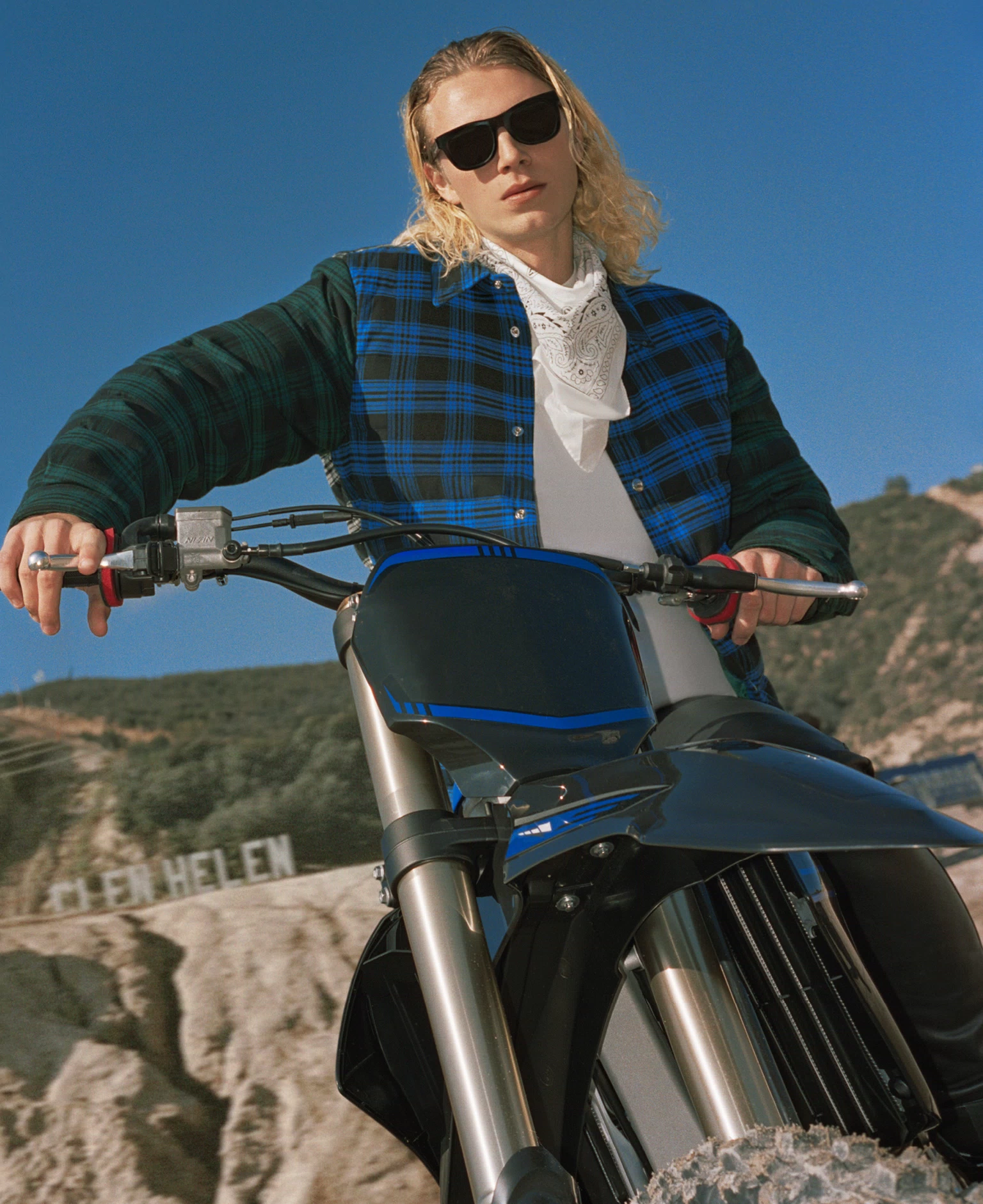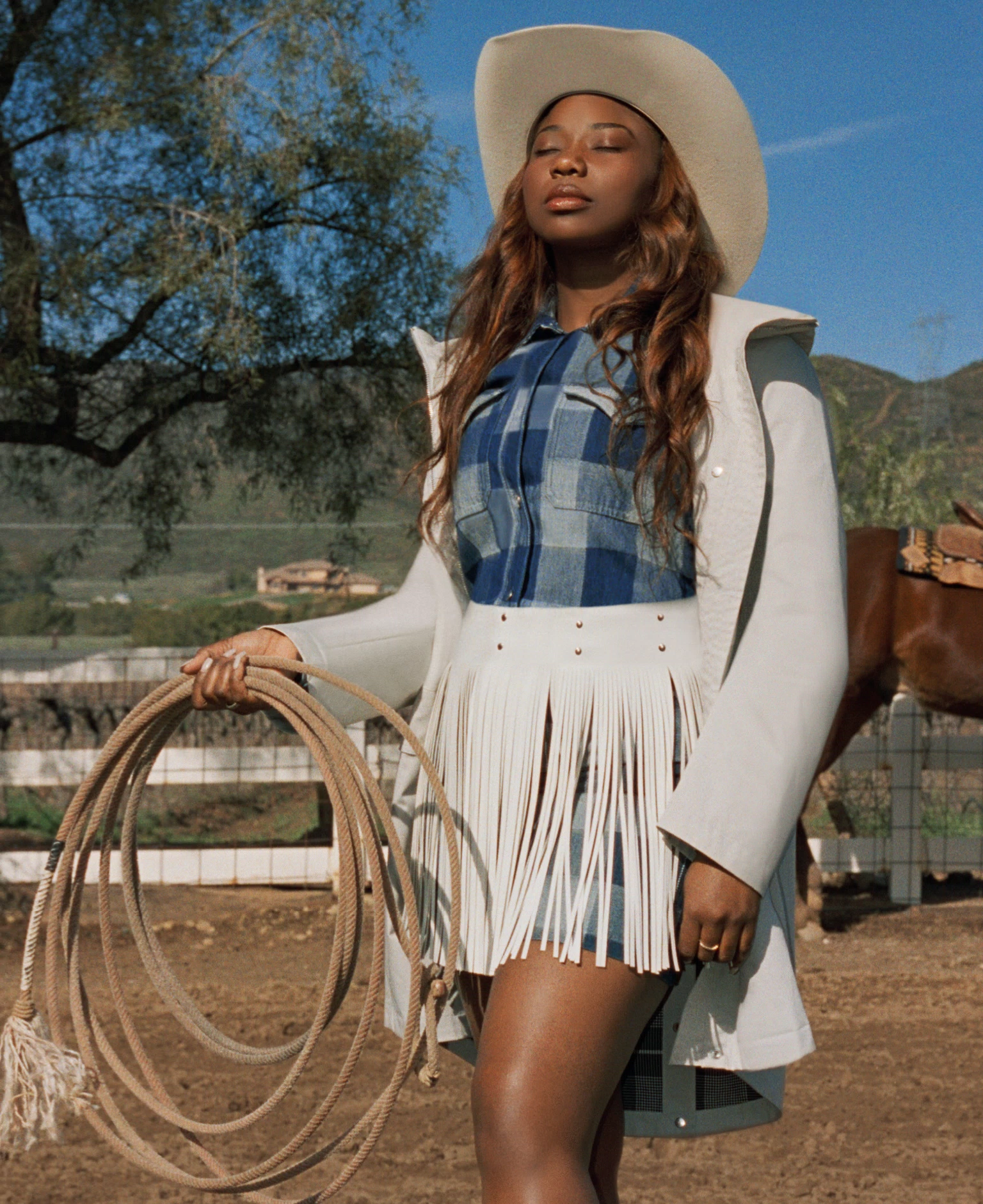 In our collection, archive patterns, sharp silhouettes, and functional fabrics adapt to the flow of the seasons, from pre-spring euphoria to hot summer heights, multiplying the possibilities of experiencing the great outdoors. This is where we find the Unorthodox Outsiders, like Trevor Stewart and Keiara Wade, among the saturated colors of California, on horseback or on a motorcycle, free to express themselves authentically.
Trevor loves the sense of security and tranquility that being alone in the great outdoors gives him. The thought of being the only person to put wheels or feet in a place where others have never been is exciting to him. We captured him while he expresses himself on his motorcycle, wearing our bold-colored and clean-lined garments. Be inspired by the pure energy that connects him to the most authentic parts of himself and to nature.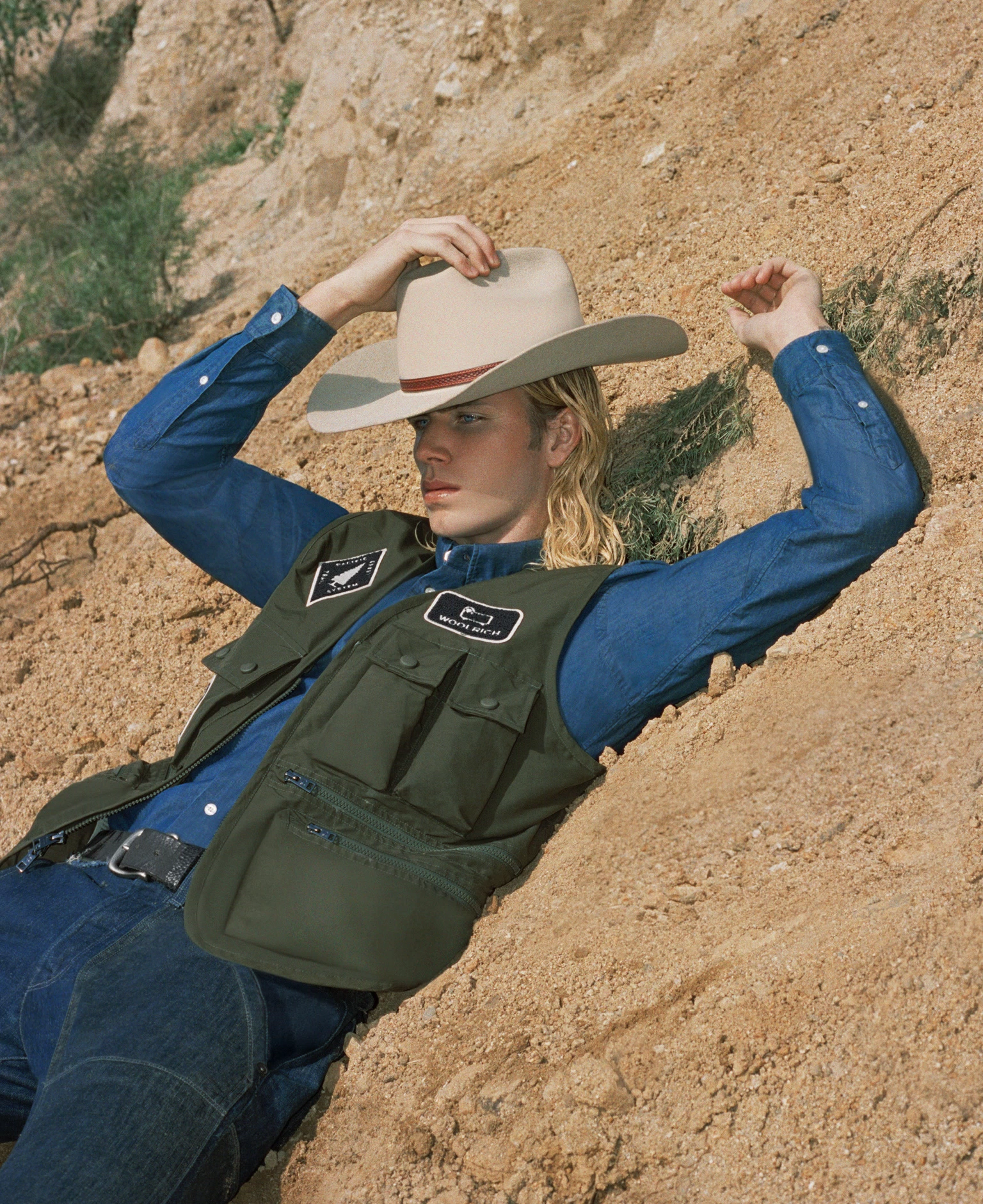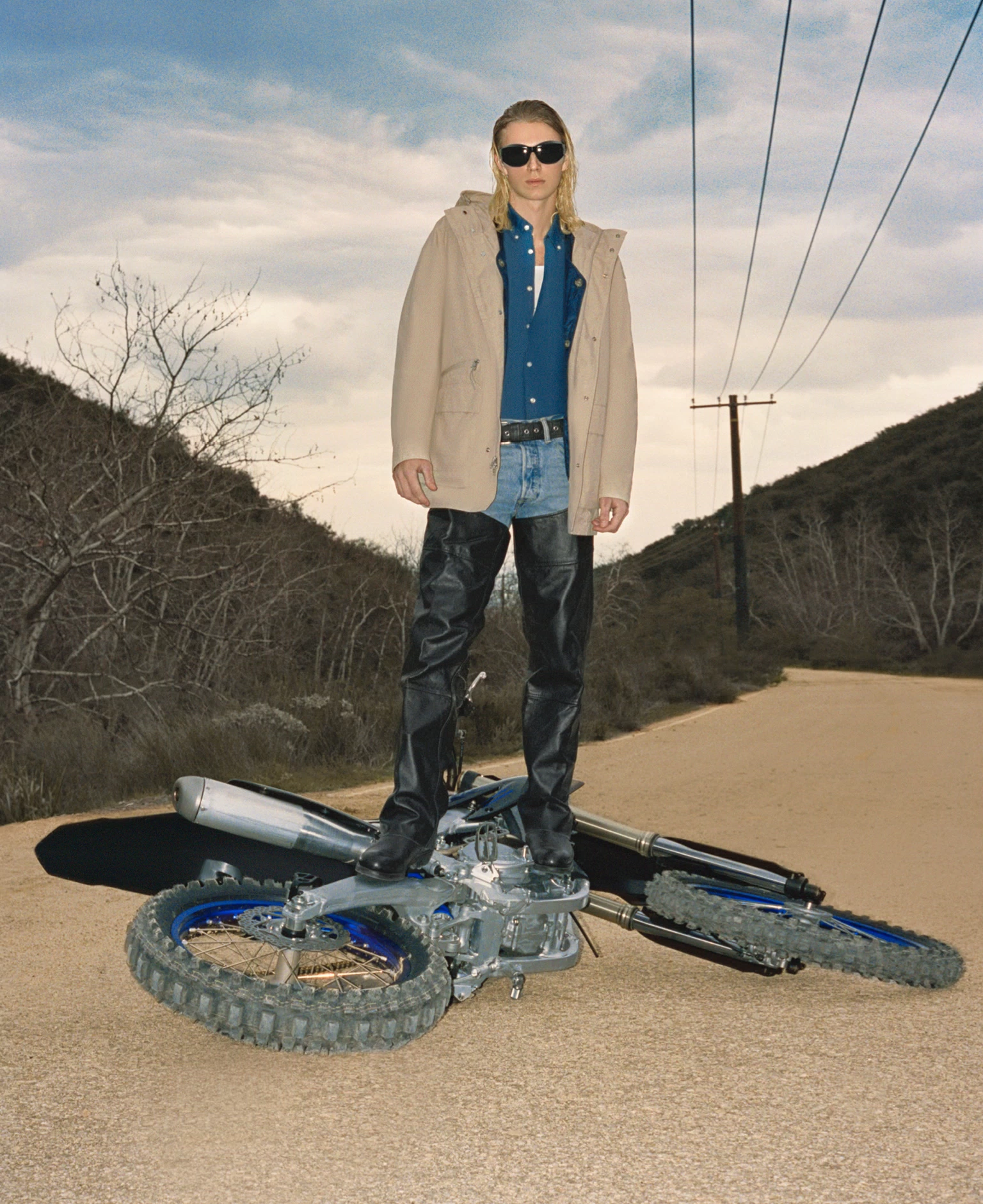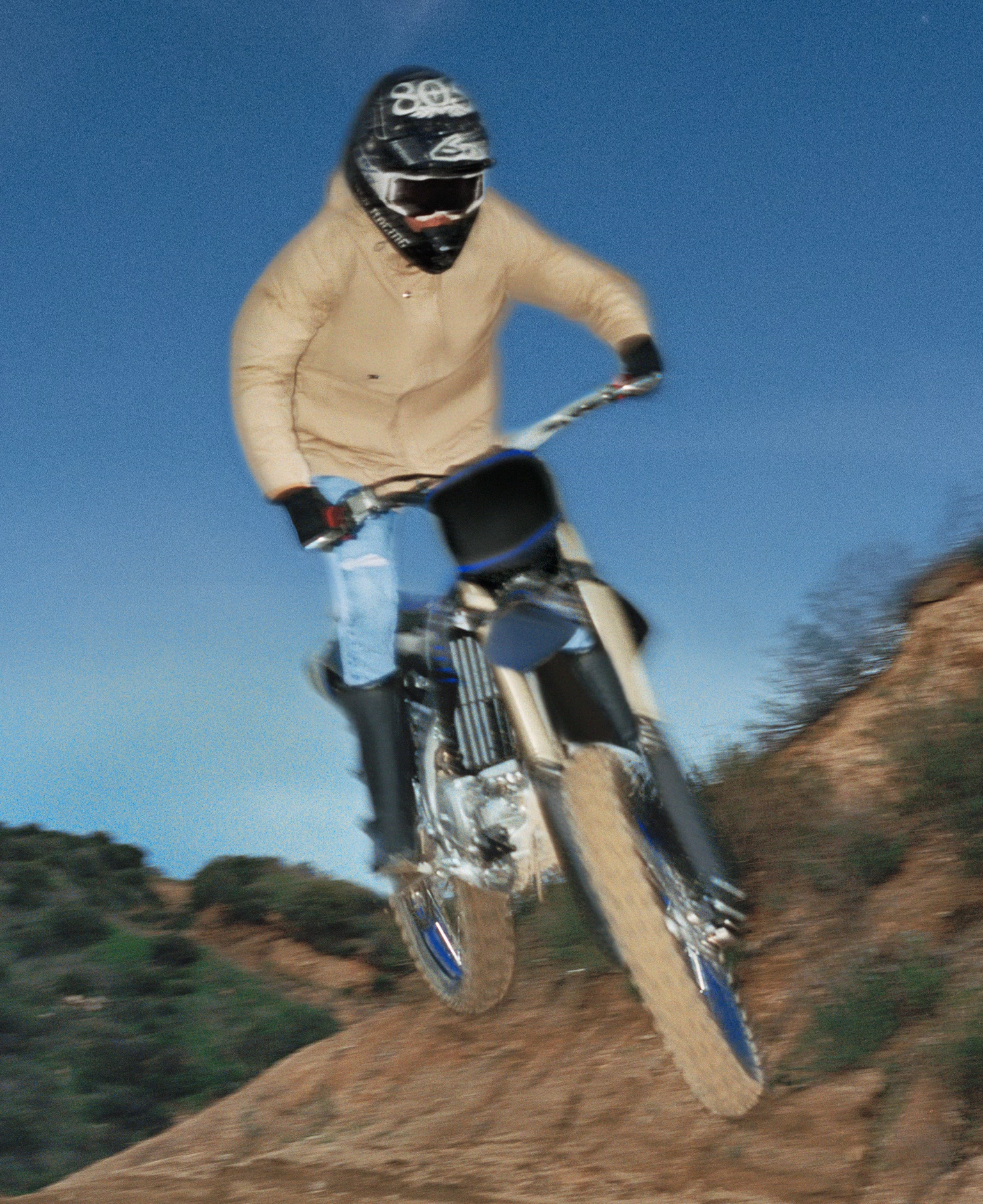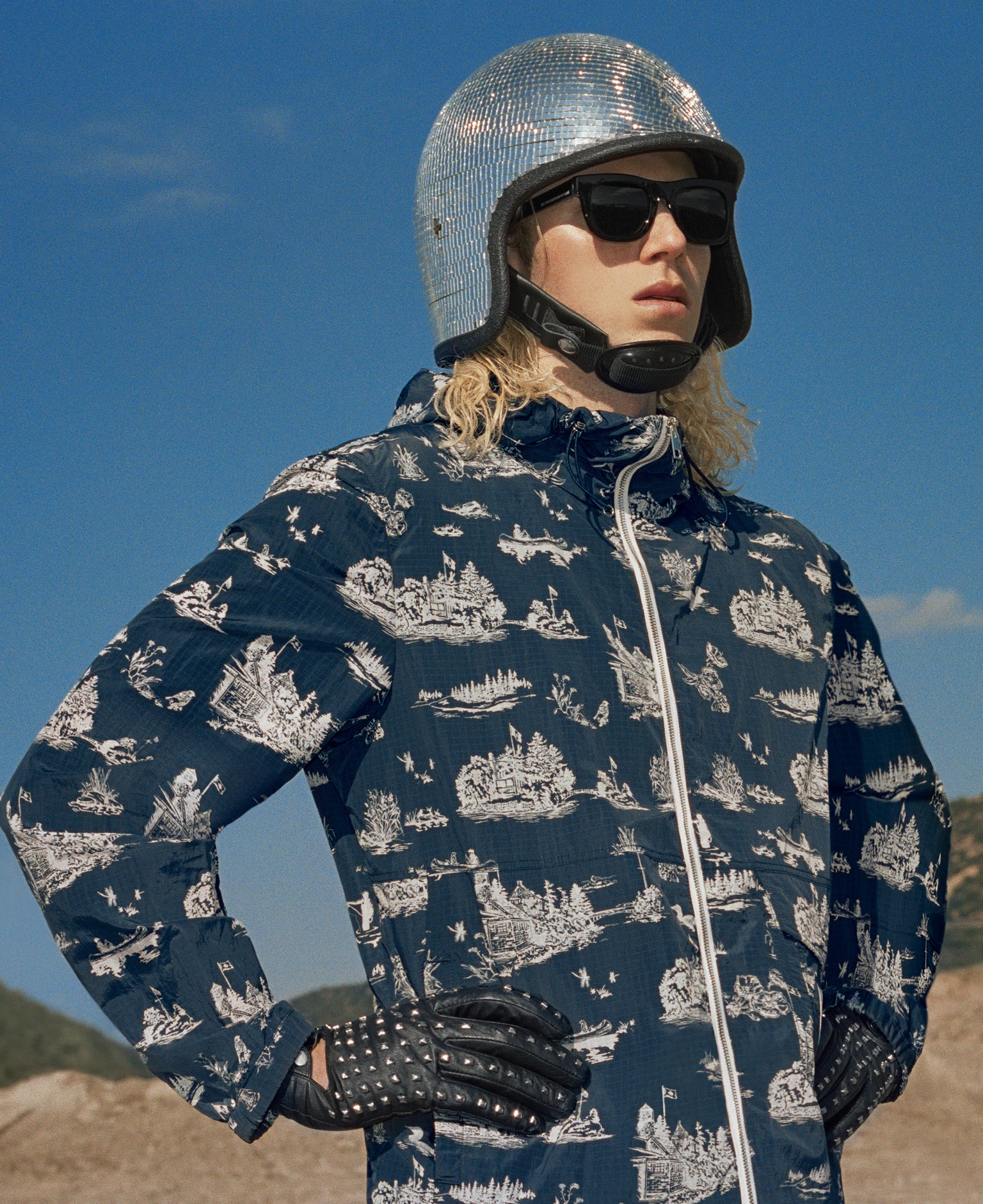 Horseback riding is second nature for Keiara; it is a moment of peace and serenity that offers her a different perspective on life. There is something very powerful in the bond she has with her horse, and being a Cowgirl has required a lot of hard work and resilience. For her, Barrel Racing is not just a competition, it is a way to break down barriers and change the rules of representation. We portrayed her while she rides freely with our functional garments inspired by American tradition.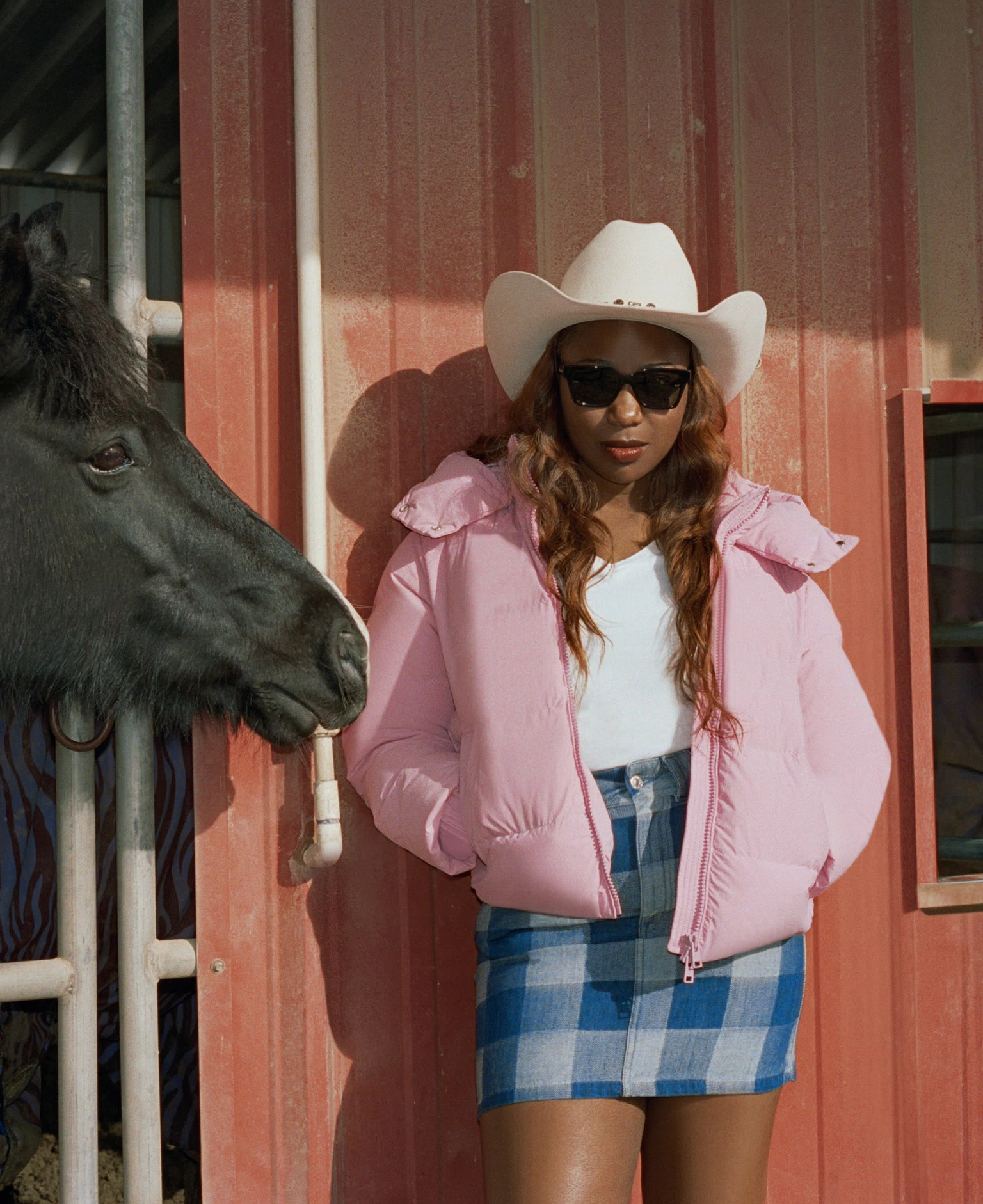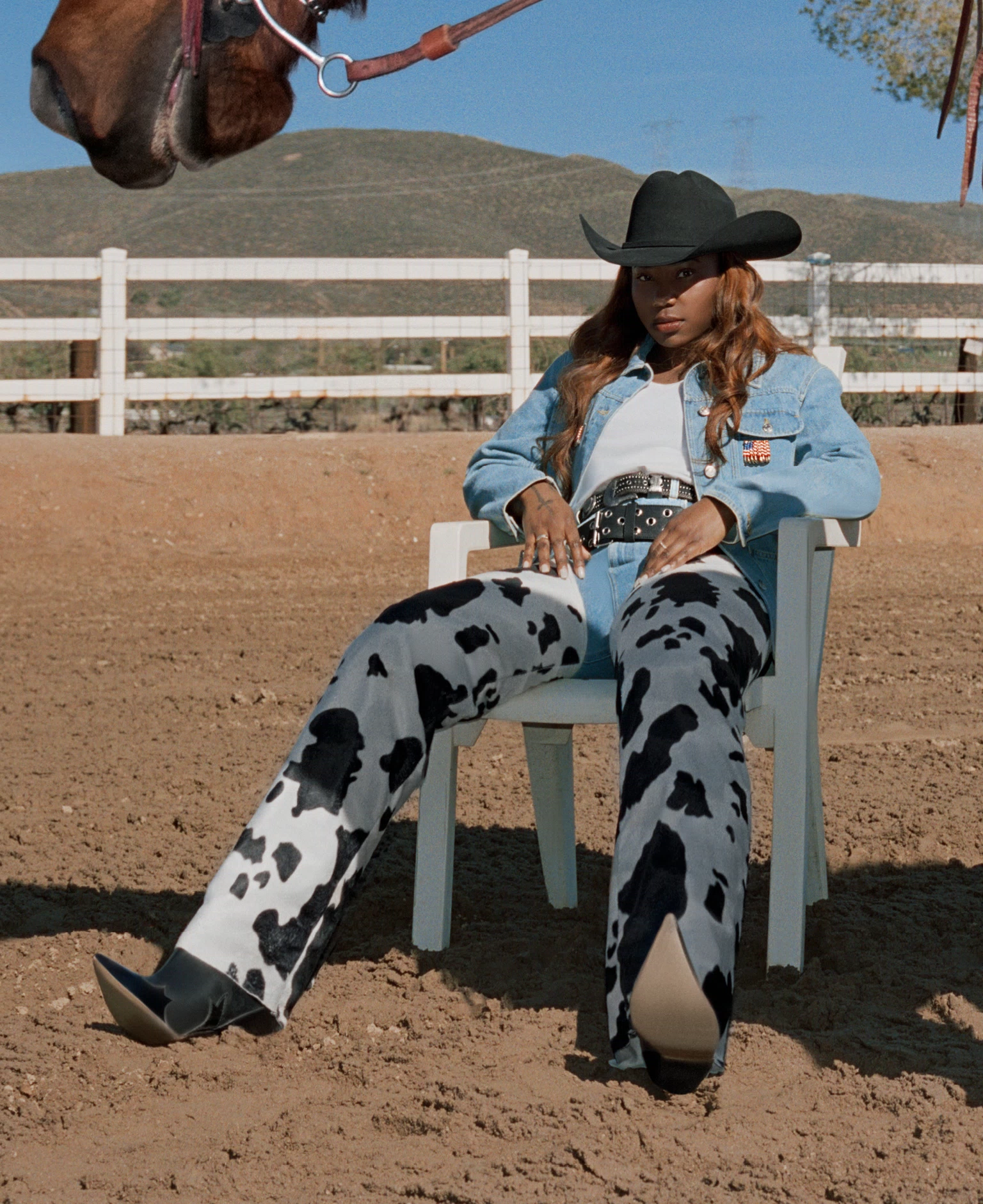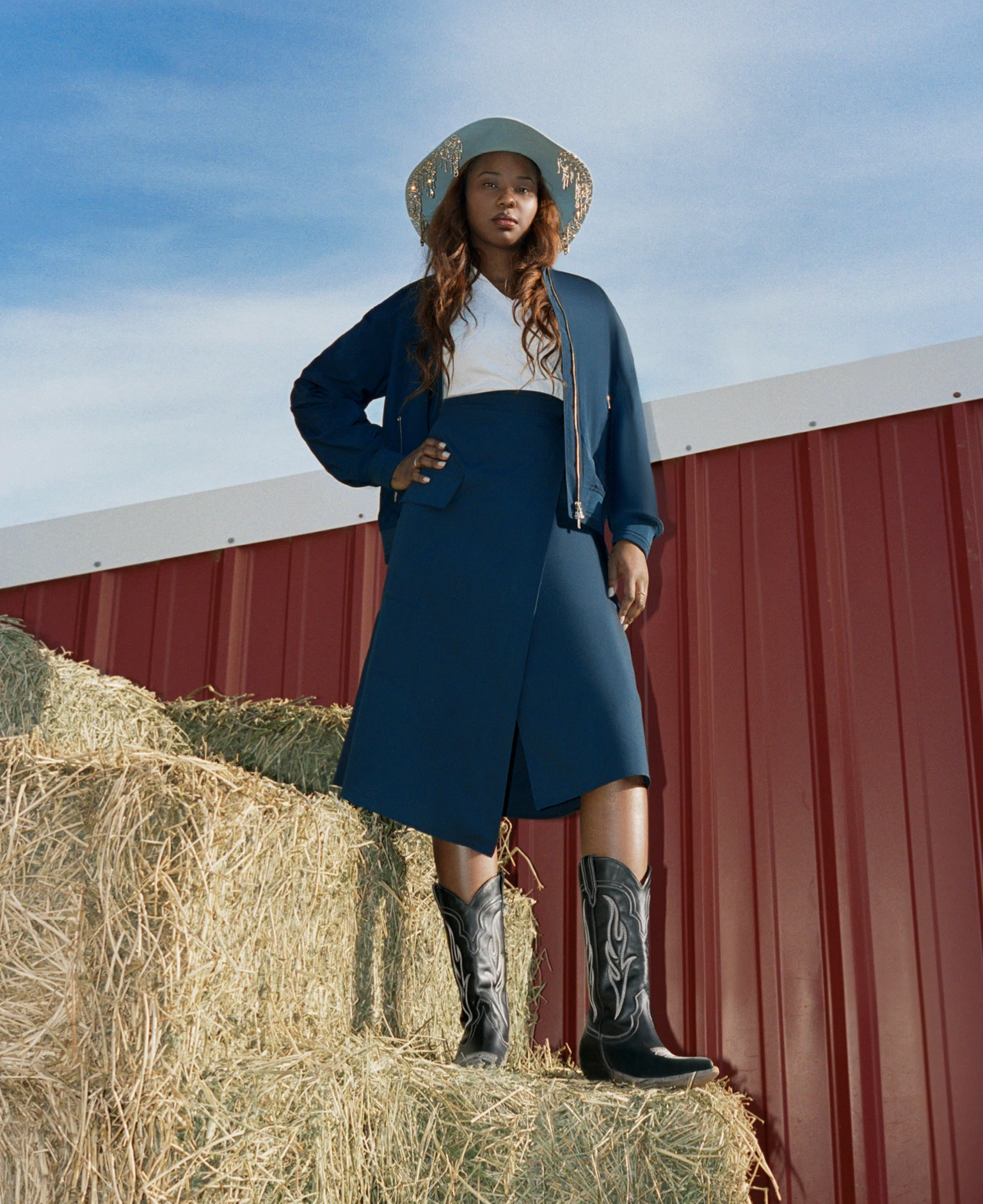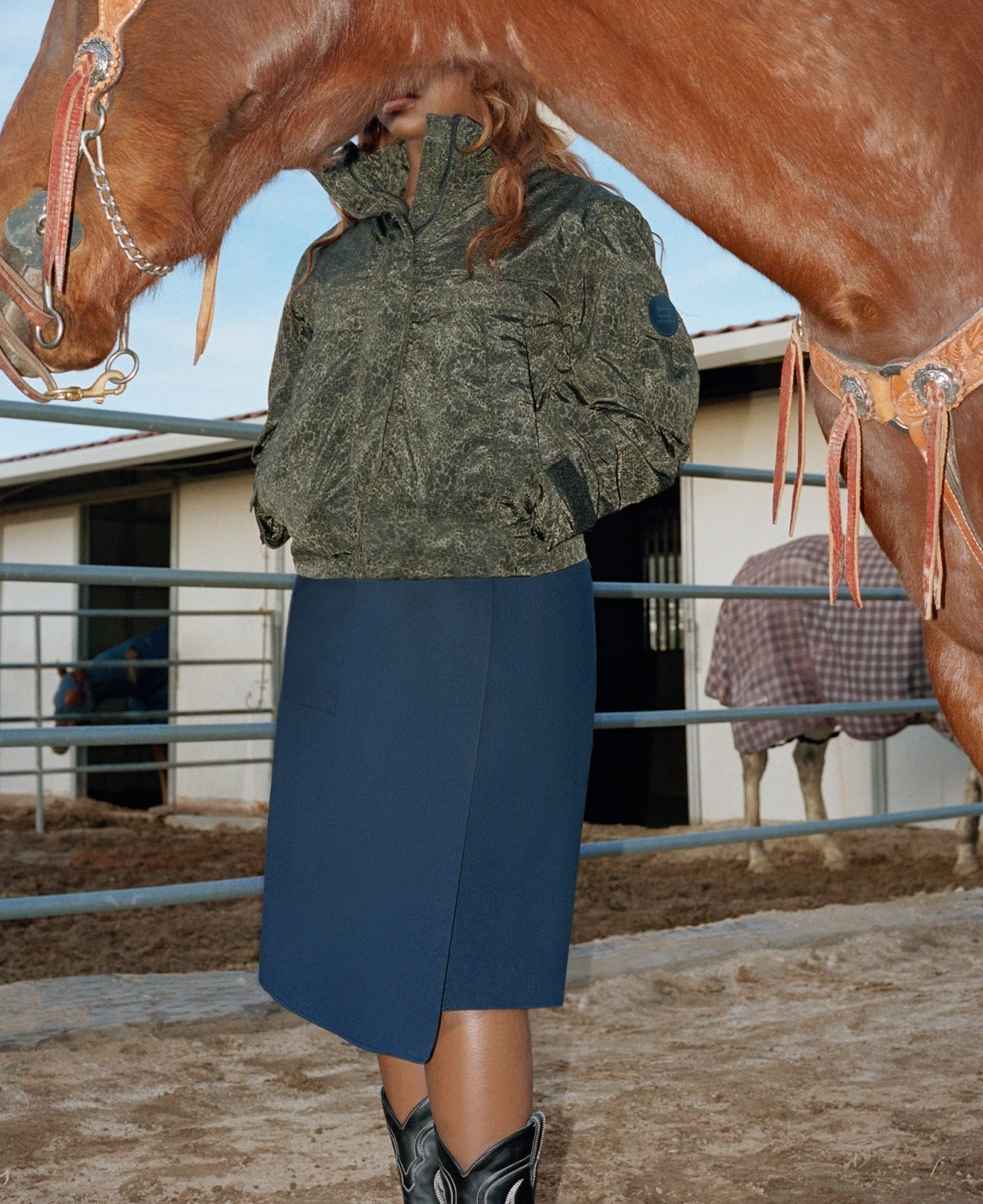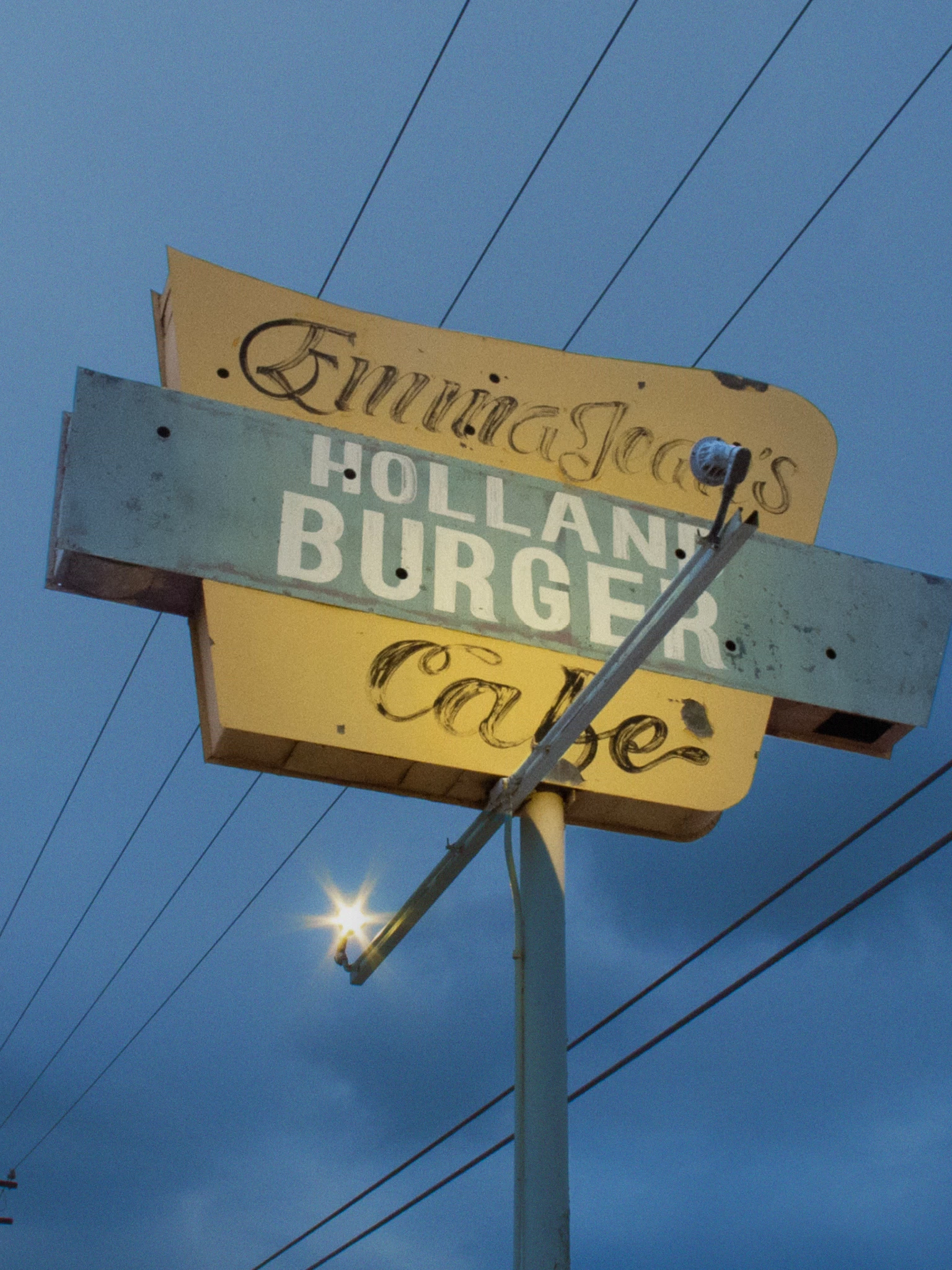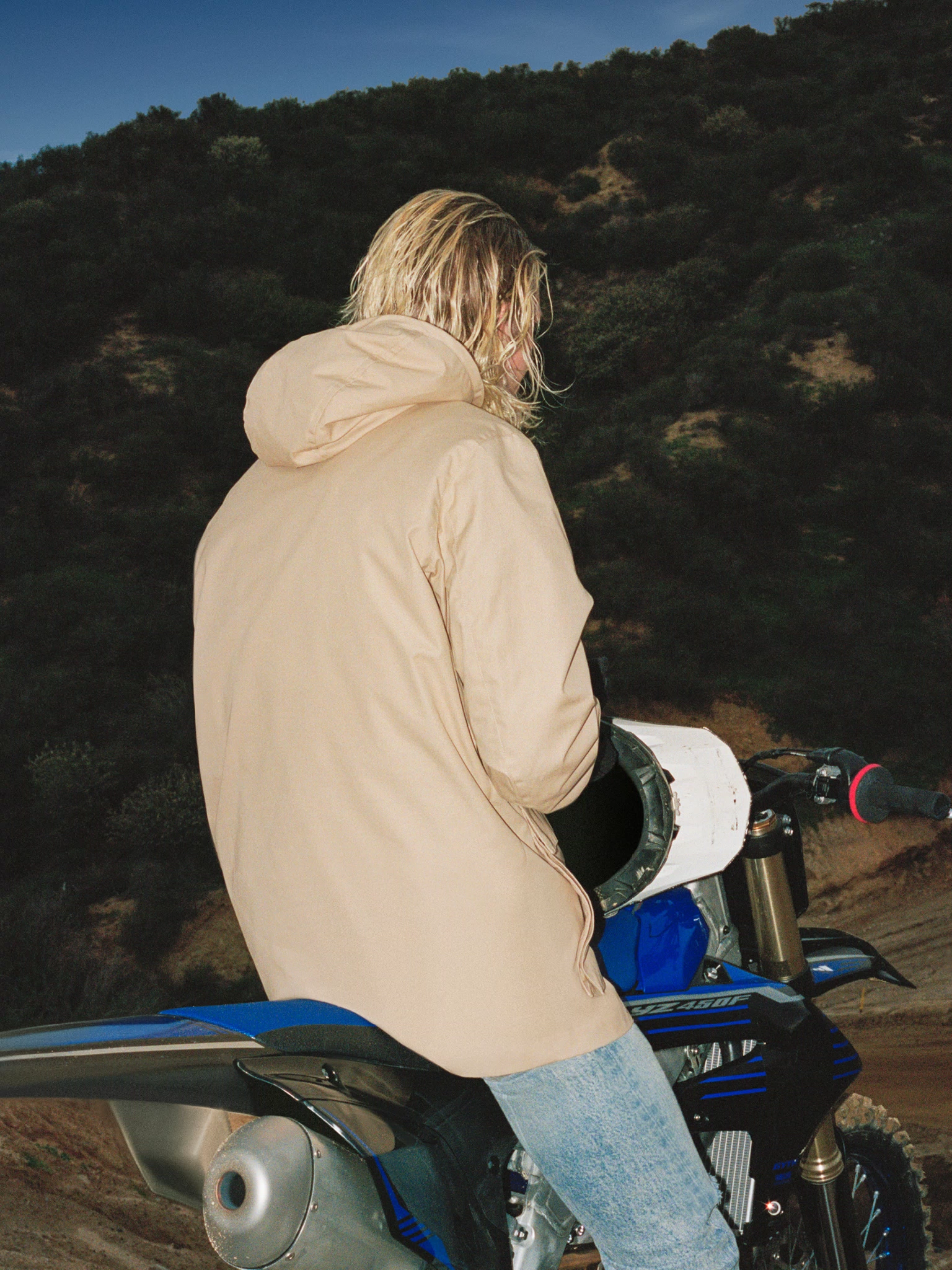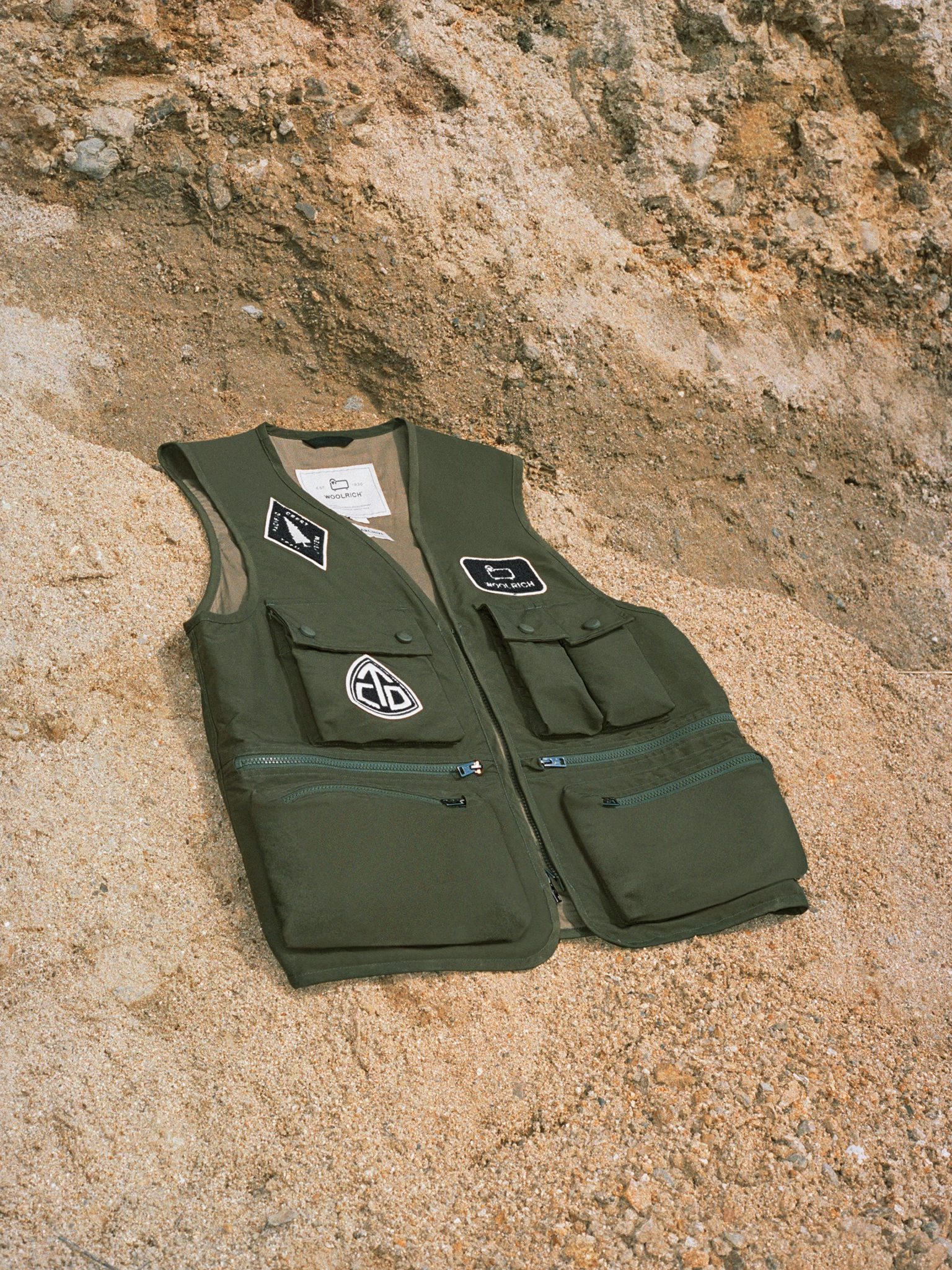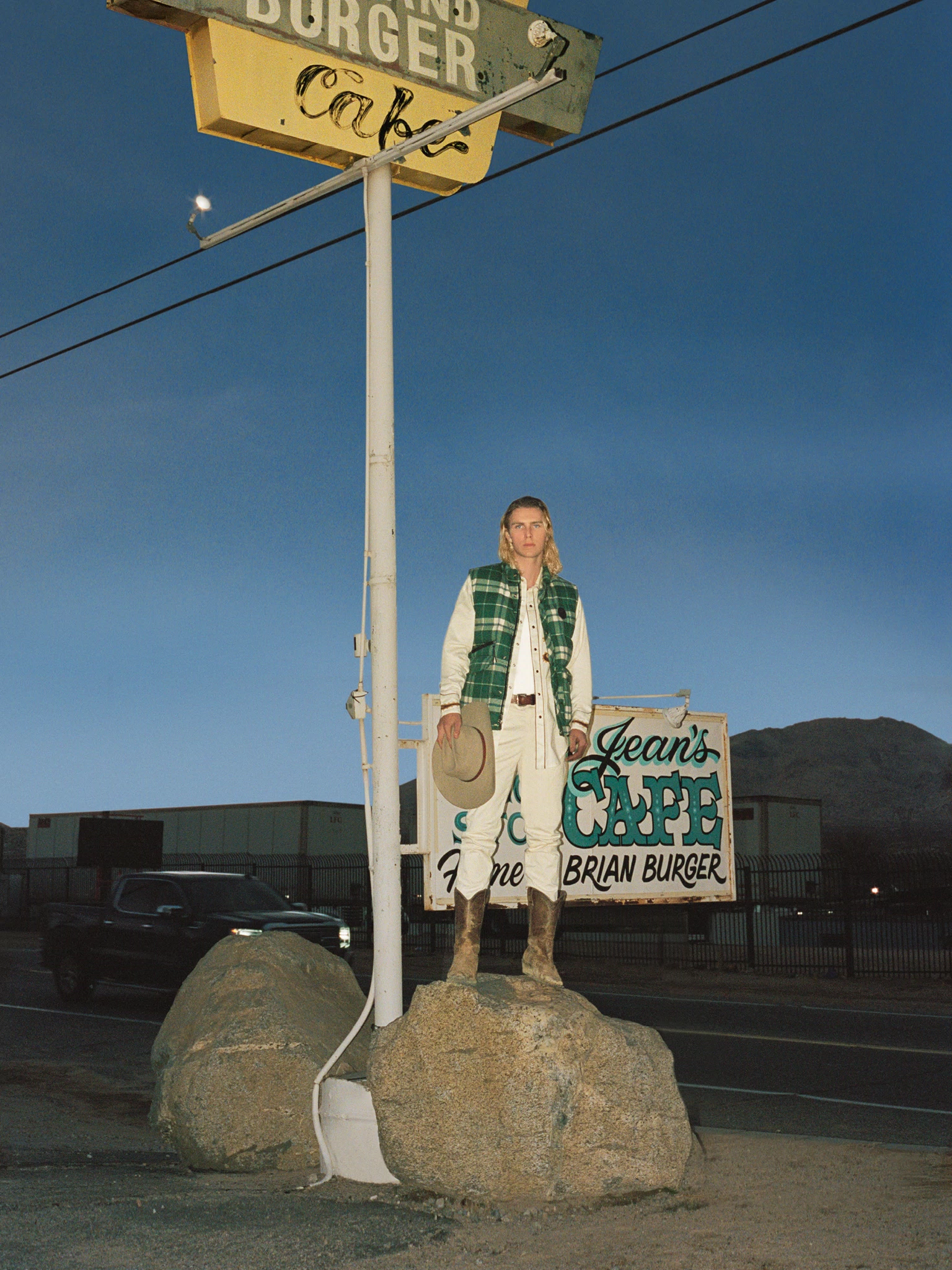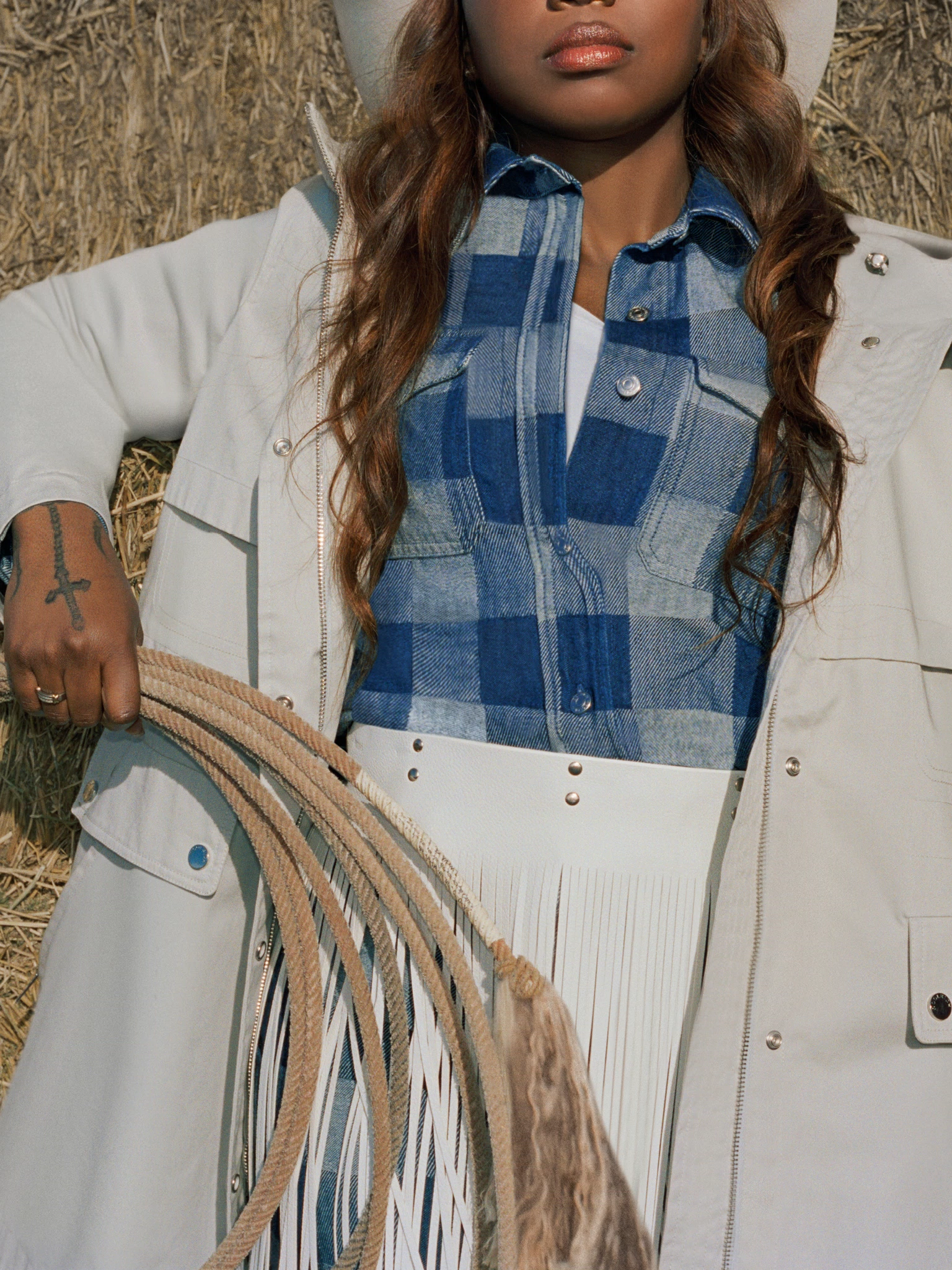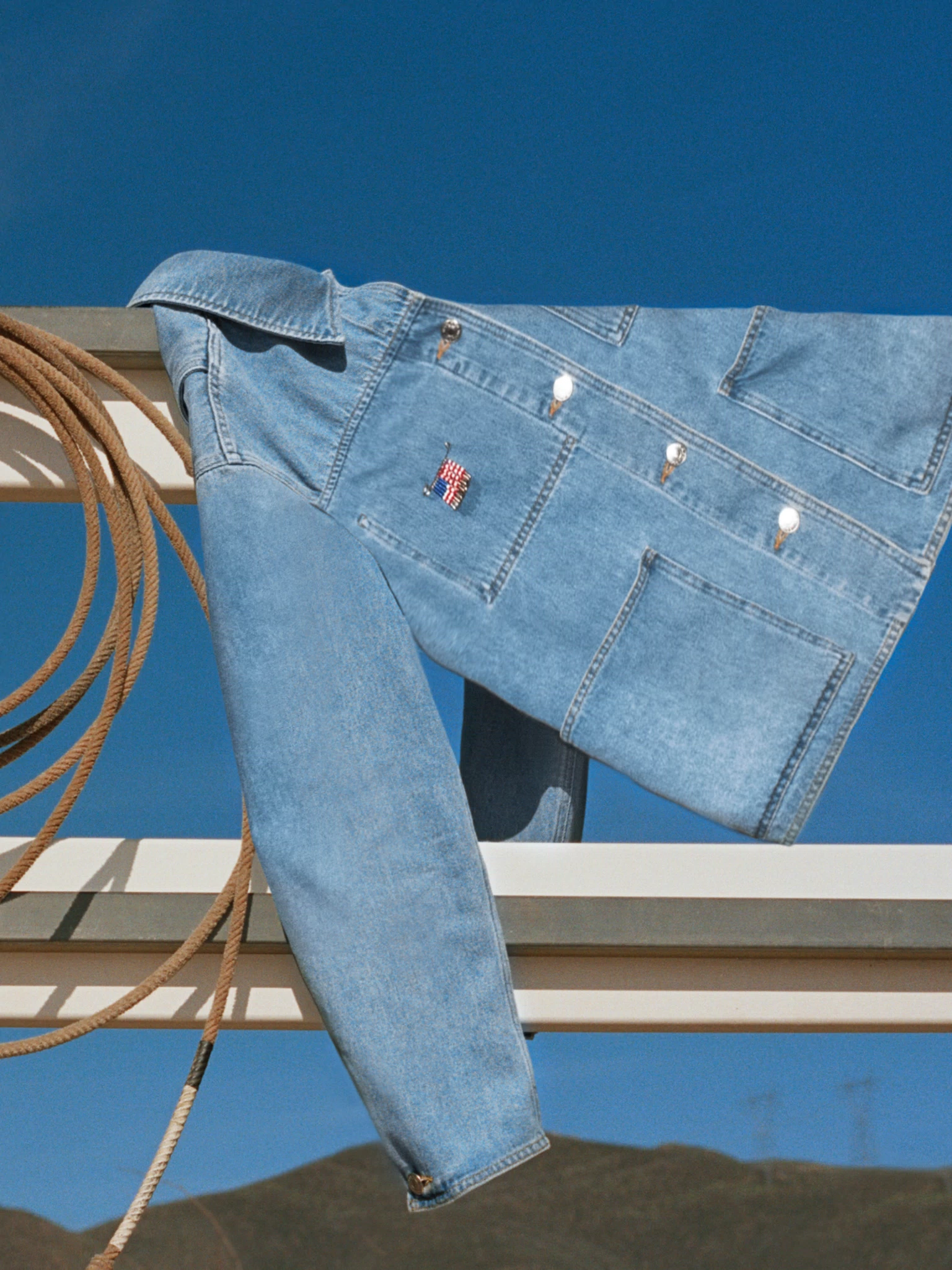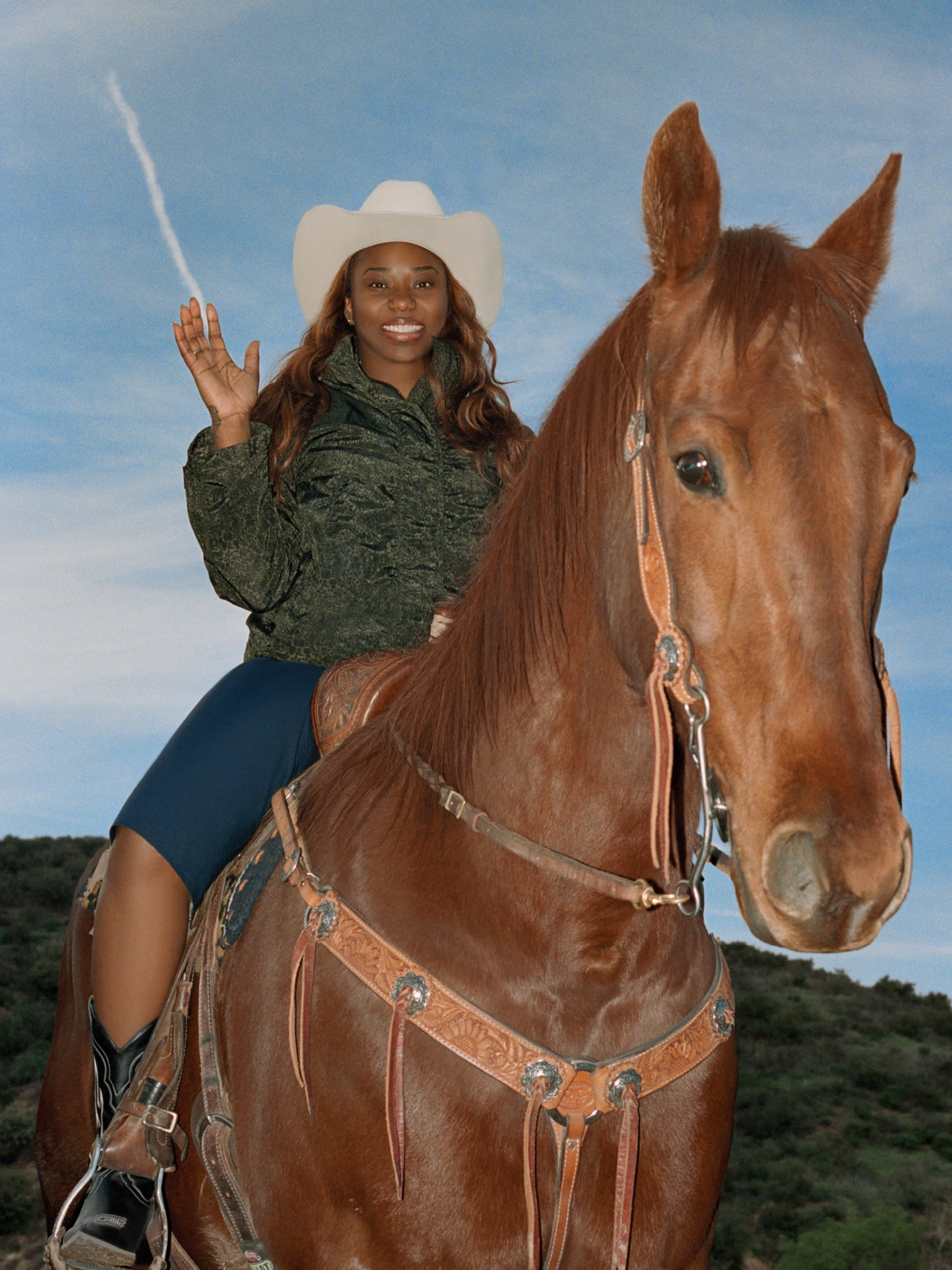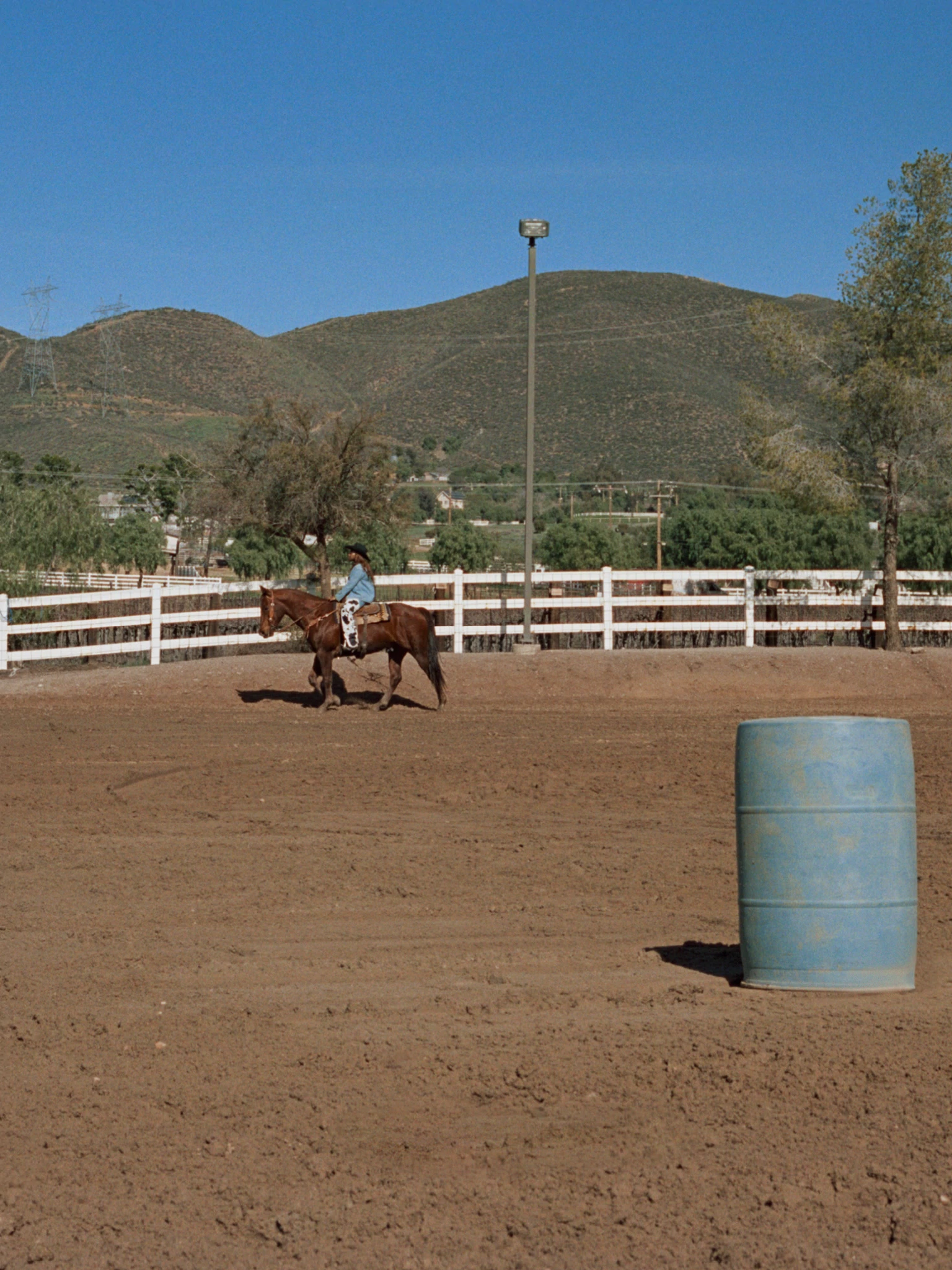 Unorthodox Outsiders: Who They Are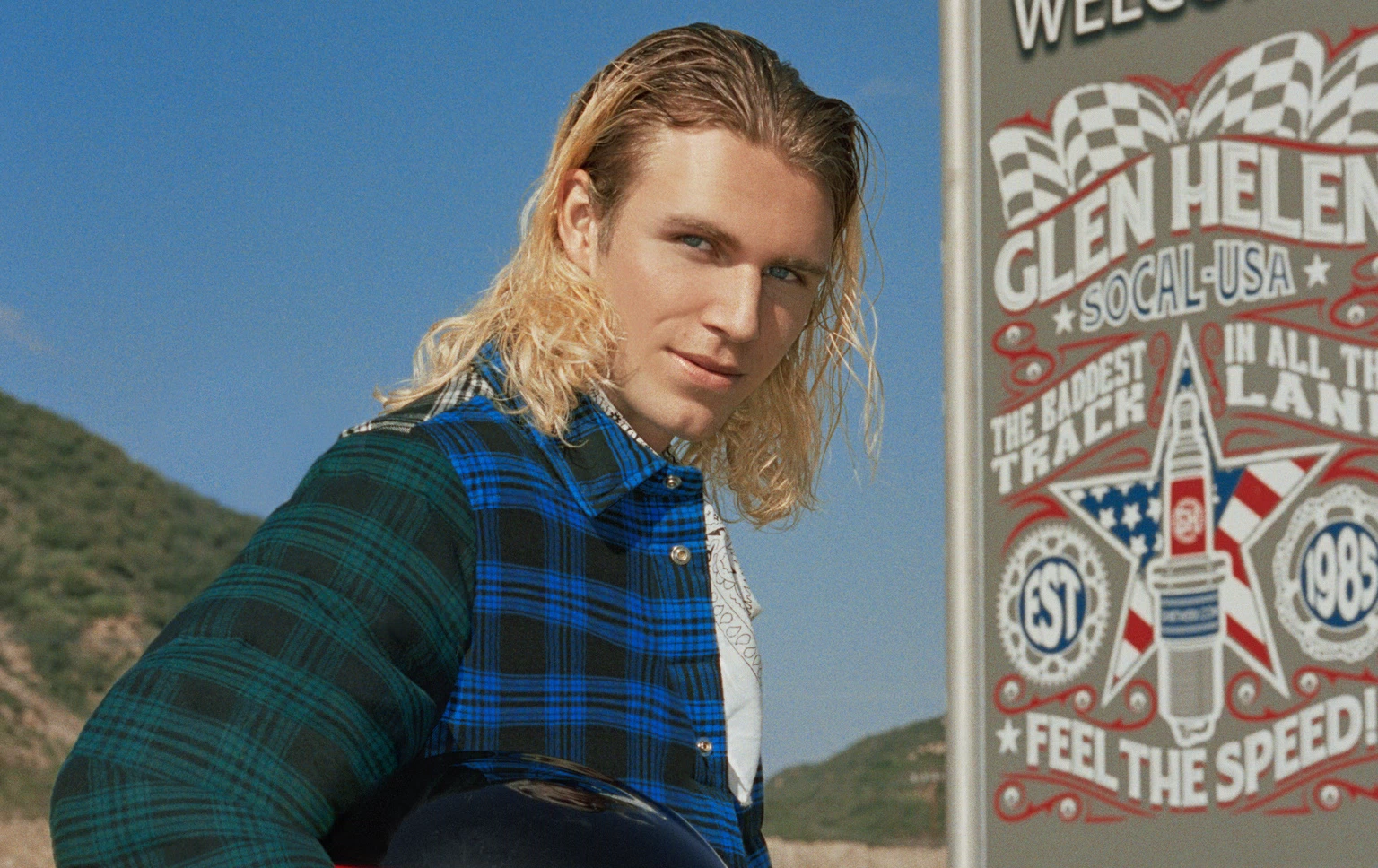 TREVOR STEWART
Born and raised in Rancho Cucamonga, California, Trevor received his first motorcycle at the age of three. Two years later, he won his first race. Motorcycling is his greatest passion and for some years now, he has been bringing a breath of fresh air to the world of sport, intertwining races, fashion, and video making in unconventional ways.
KEIARA WADE
Keiara Wade was born in Compton, California, and is a second-generation barrel racer. She worked her way up in barrel racing competitions before putting her passion for horses on hold to graduate in nursing. She then returned to the equestrian world, and since 2017, with The Compton Cowboys collective, she has been committed to helping her community and giving the boys and girls of Compton positive examples to follow.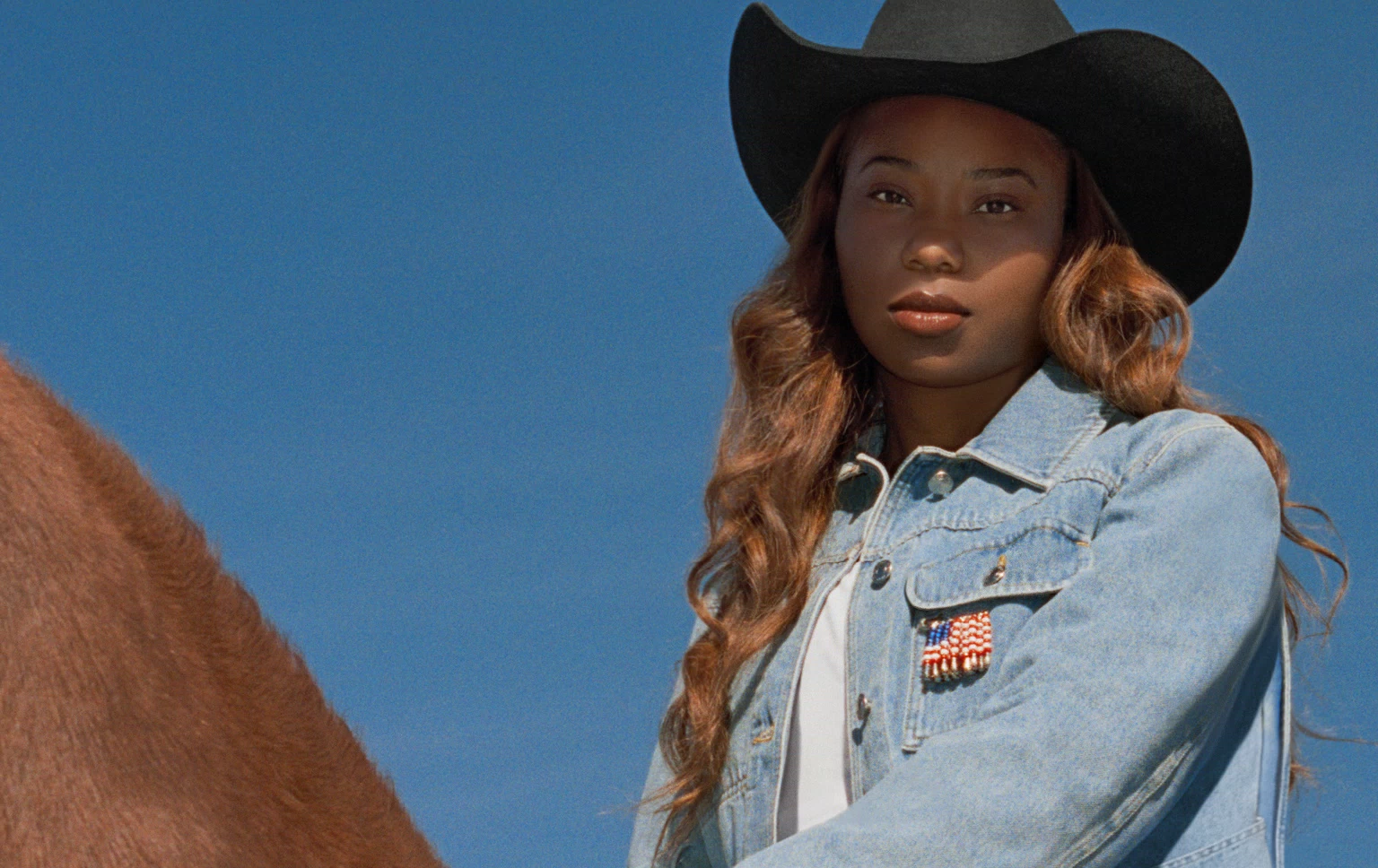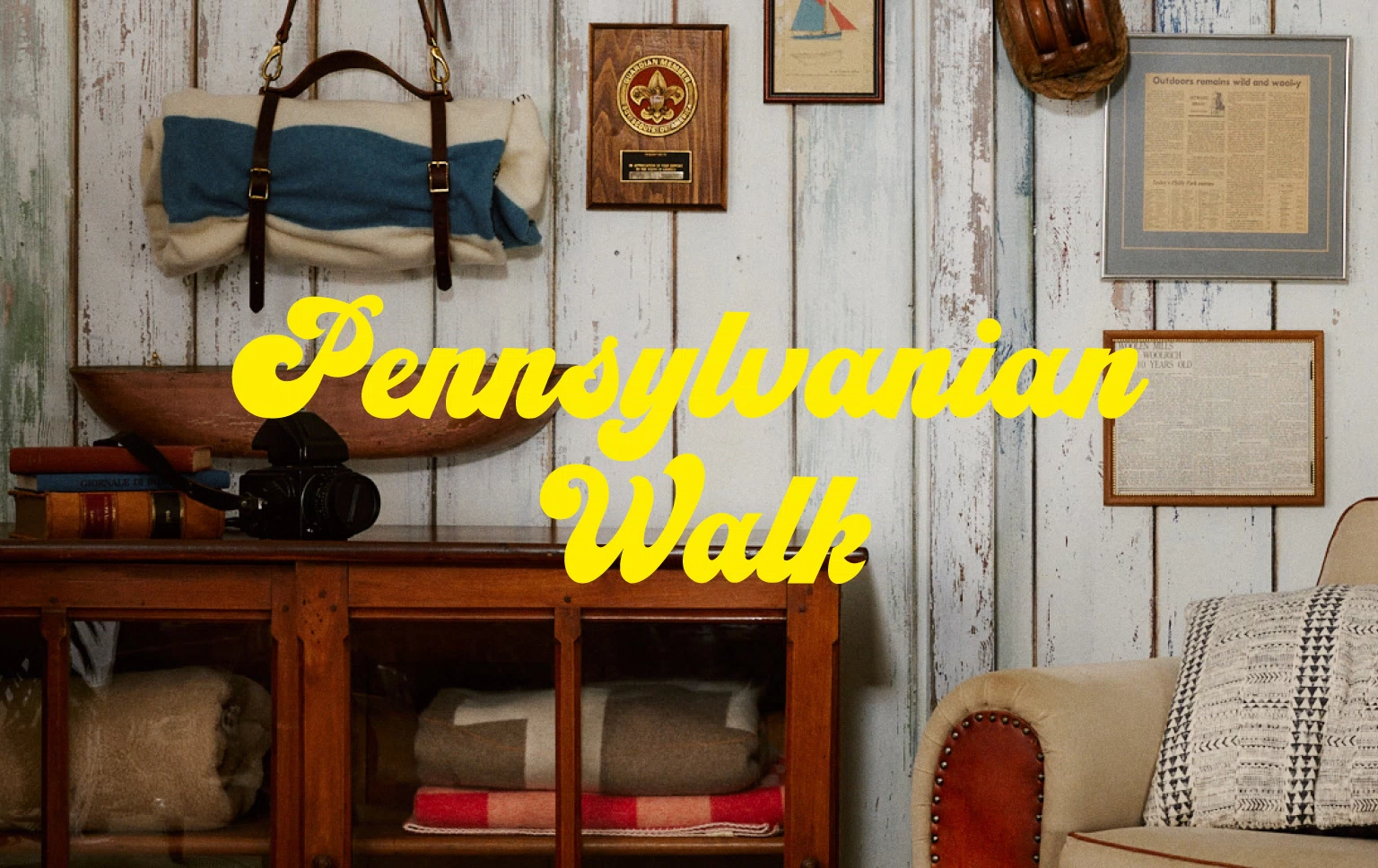 PENNSYLVANIAN WALK
Our Spring/Summer collection unveils through three visual and sartorial narratives. Discover the first, Pennsylvanian Walk, and choose light and colorful clothes perfect for welcoming the new season.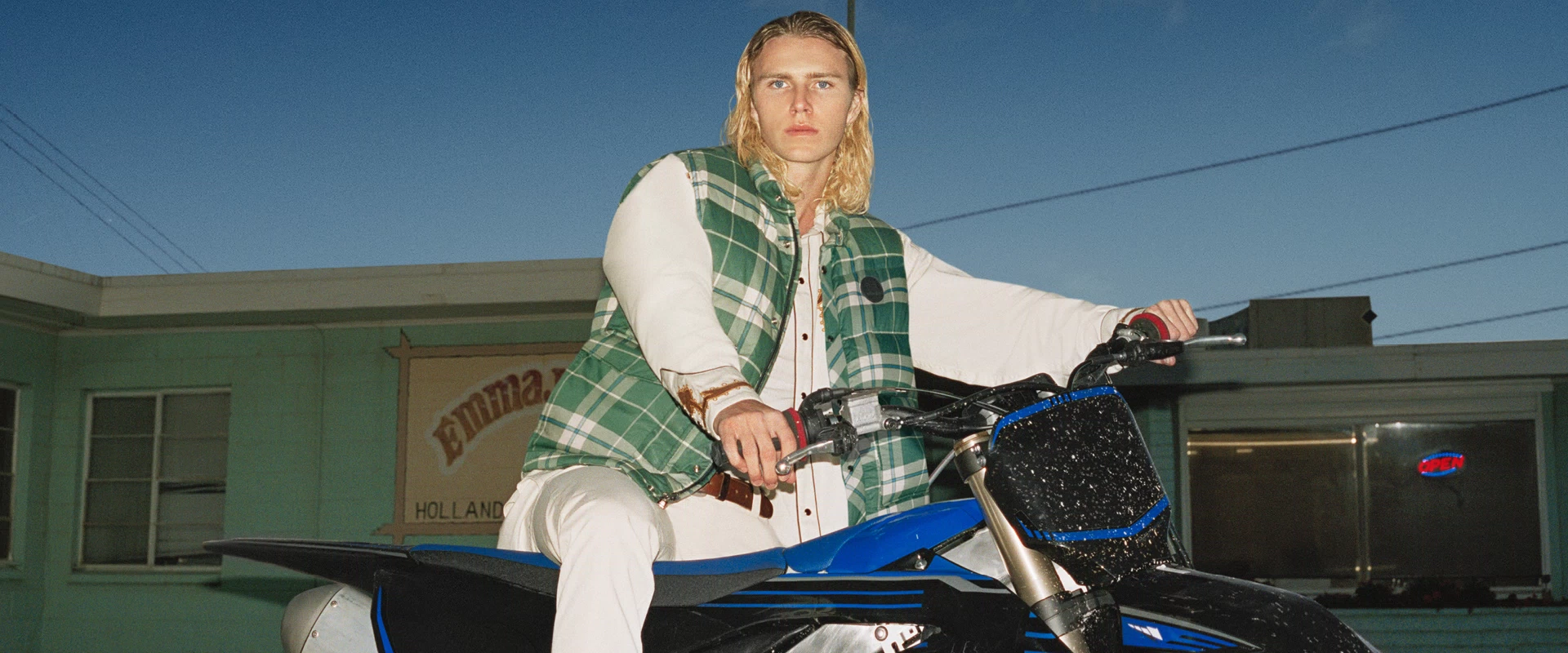 Discover the New Arrivals