Aimé Leon Dore / Woolrich
Limited Edition
The fourth collaboration with New York-based brand Aimé Leon Dore is now available. The Fall / Winter 2021 Aimé Leon Dore / Woolrich capsule collection features a nod to our archive and outdoor expertise with this installment featuring cold-weather garments in seasonal colors. All garments are expertly cut and sewn in Italy and Europe using premium fabrics.
Our heritage merged with NYC nostalgia resulted in practical and functional essentials like accessories, headwear, wool overshirts, graphic sweaters, hoodies and t-shirts.
Staying layered and versatile is the key to create garments made for cold weather adventures such as expedition parks, archive shell jackets, Casentino down vests, topcoats, terrain jackets and pants.
WOOLRICH AND AIMÉ LEON DORE
Sharing the same core values allowed us and Aimé Leon Dore to collaborate on three previous collections that complement each other in a distinct way. The current capsule collection remains authentic while maintaining high-quality and high-performance garments.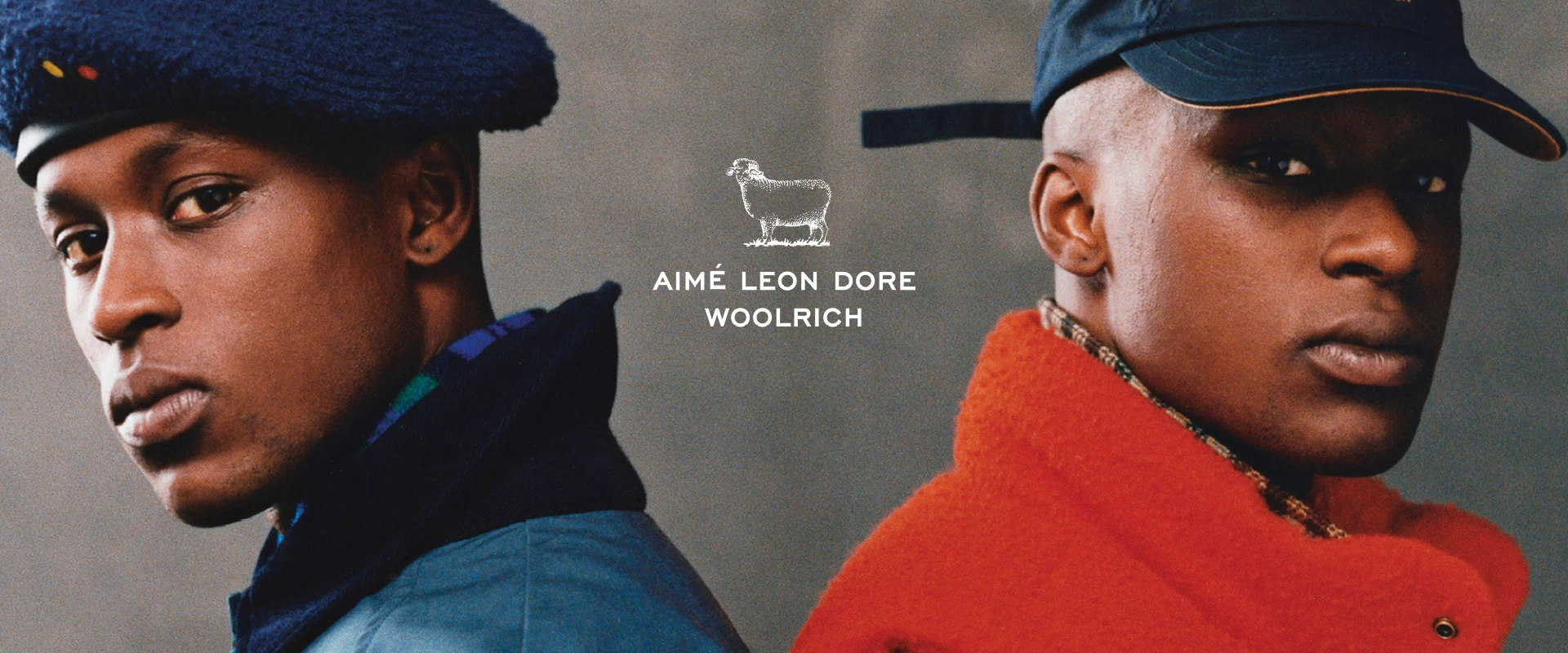 Discover the full collection