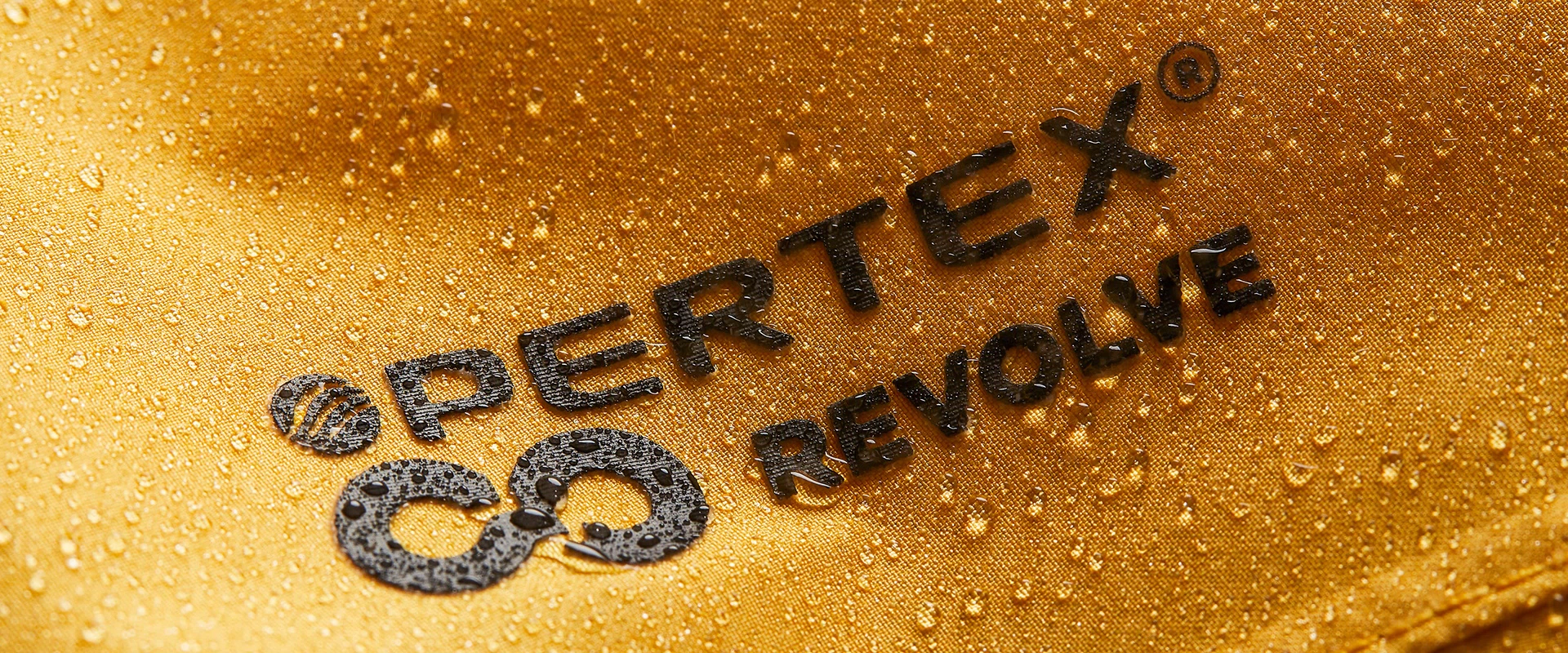 Woolrich and Pertex® Revolve™
A step towards circularity
Taking the first steps towards a circular production is vital to us. This allows us to minimise the waste of resources and reduce the overall environmental impact of our fabrics. By teaming up with Pertex®, we have designed garments featuring the innovative Revolve™ waterproof fabric that is recycled and recyclable at the same time.
Discover Pertex® Shield Revolve™
Made entirely from recycled polyester, Pertex® Revolve™ fabrics can be recycled back into the resources from which they were made at the end of their useful life. This is why we chose them.
How it's made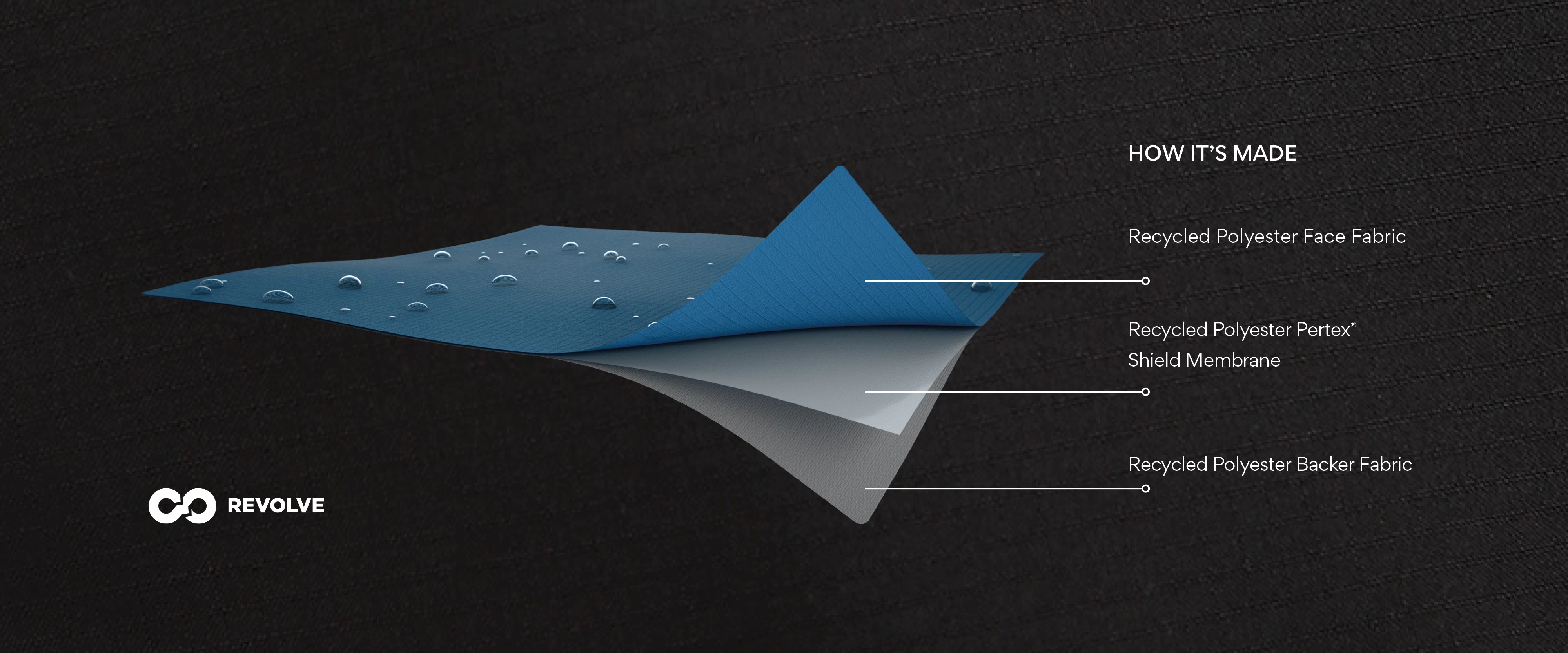 The mono-material composition allows Pertex® Shield Revolve™ fabric to be recycled at the end of a garment's life.
This minimizes resource waste and reduces the overall environmental impact of the fabric.
Pertex® Shield Revolve™ Features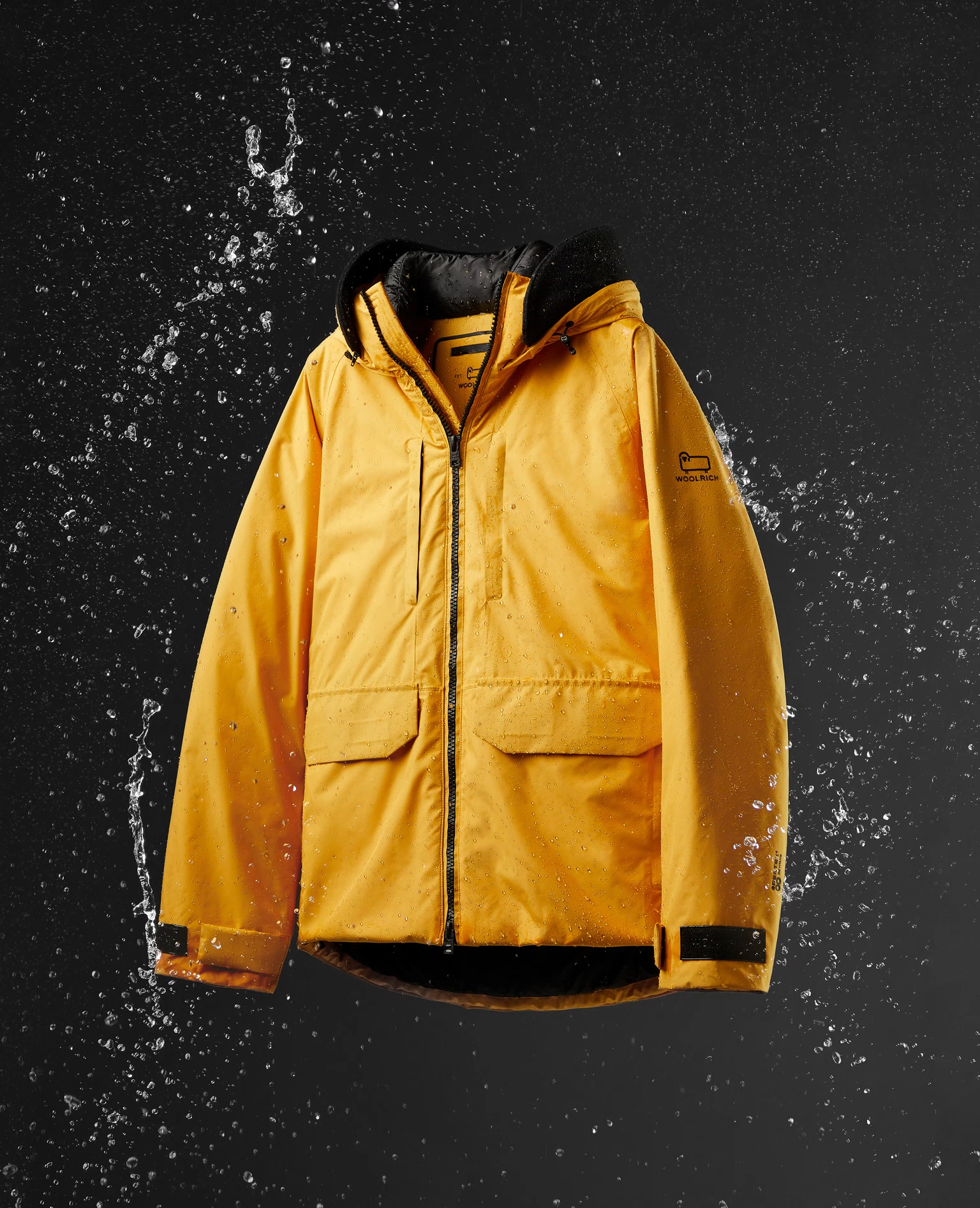 WATER-RESISTANT
To keep dry during rainy seasons or outdoor activities that make a splash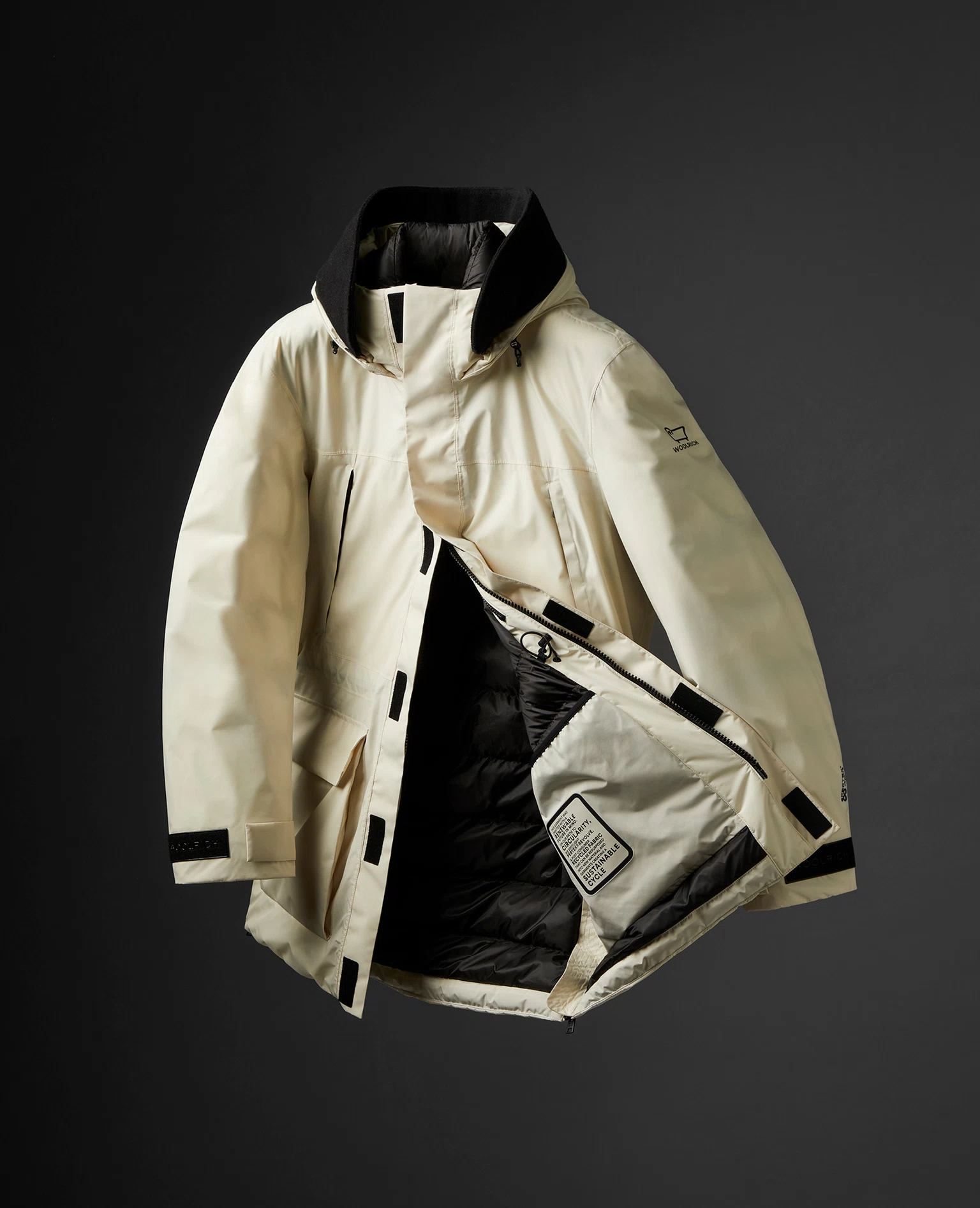 WIND-RESISTANT
Protection from windy moments from the every day breeze to harsh conditions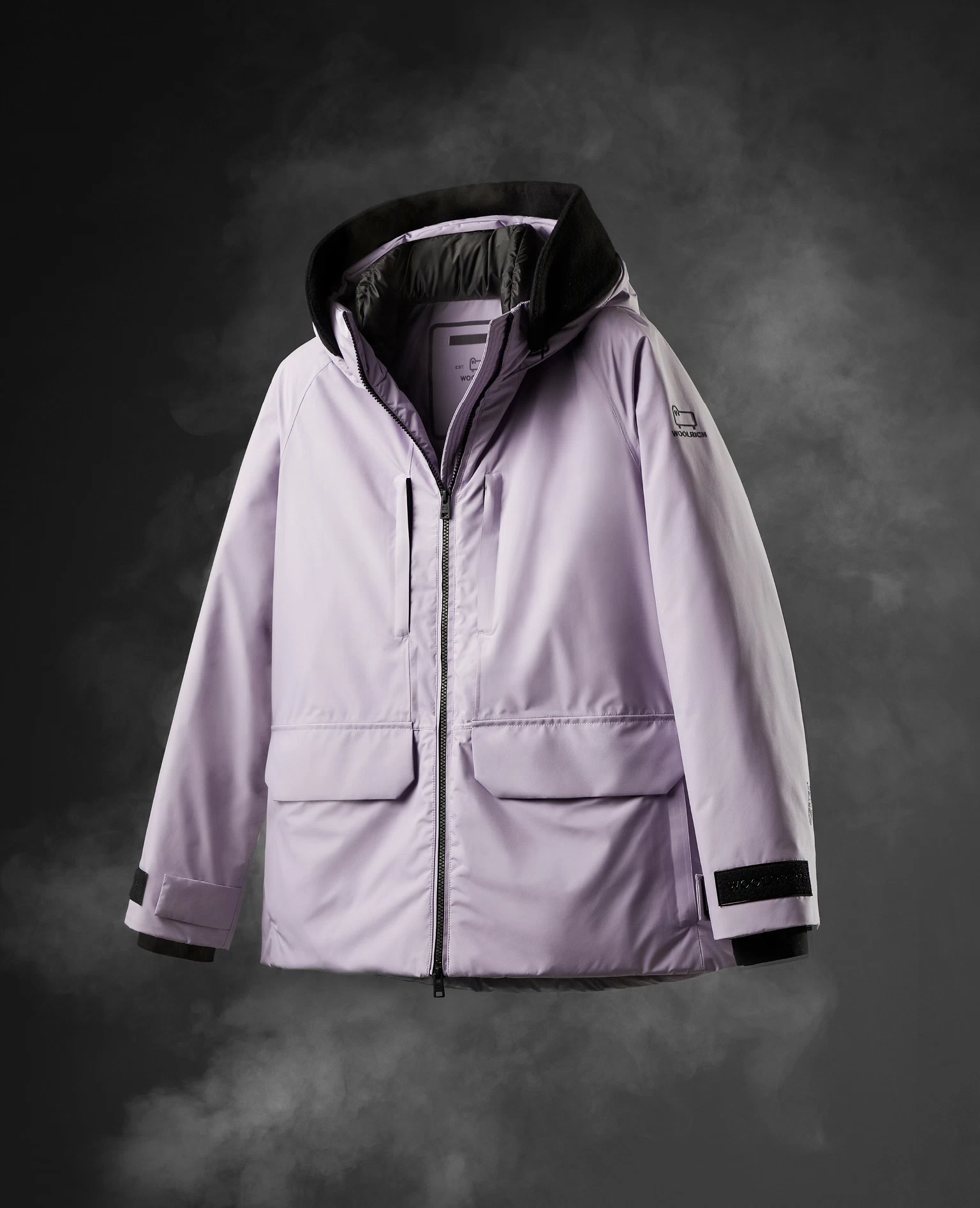 BREATHABLE
Made to fight moisture and stay fresh in the most trying weather
Pertex® Shield Revolve™ is an ambitious and innovative sustainable fabric that can be produced with limited resources creating a circular system. Conscious, water and wind-resistant, this breathable textile is made to adapt to and navigate uncertain weather.
We chose fabrics with Pertex® Diamond Fuse technology for some of our garments. They are made of diamond-shaped filaments that interlock to form a strong fabric with a high abrasion resistance. This engineered structure allows the fabric to withstand wear and tear as well as frequent washing, extending the life of the garments significantly.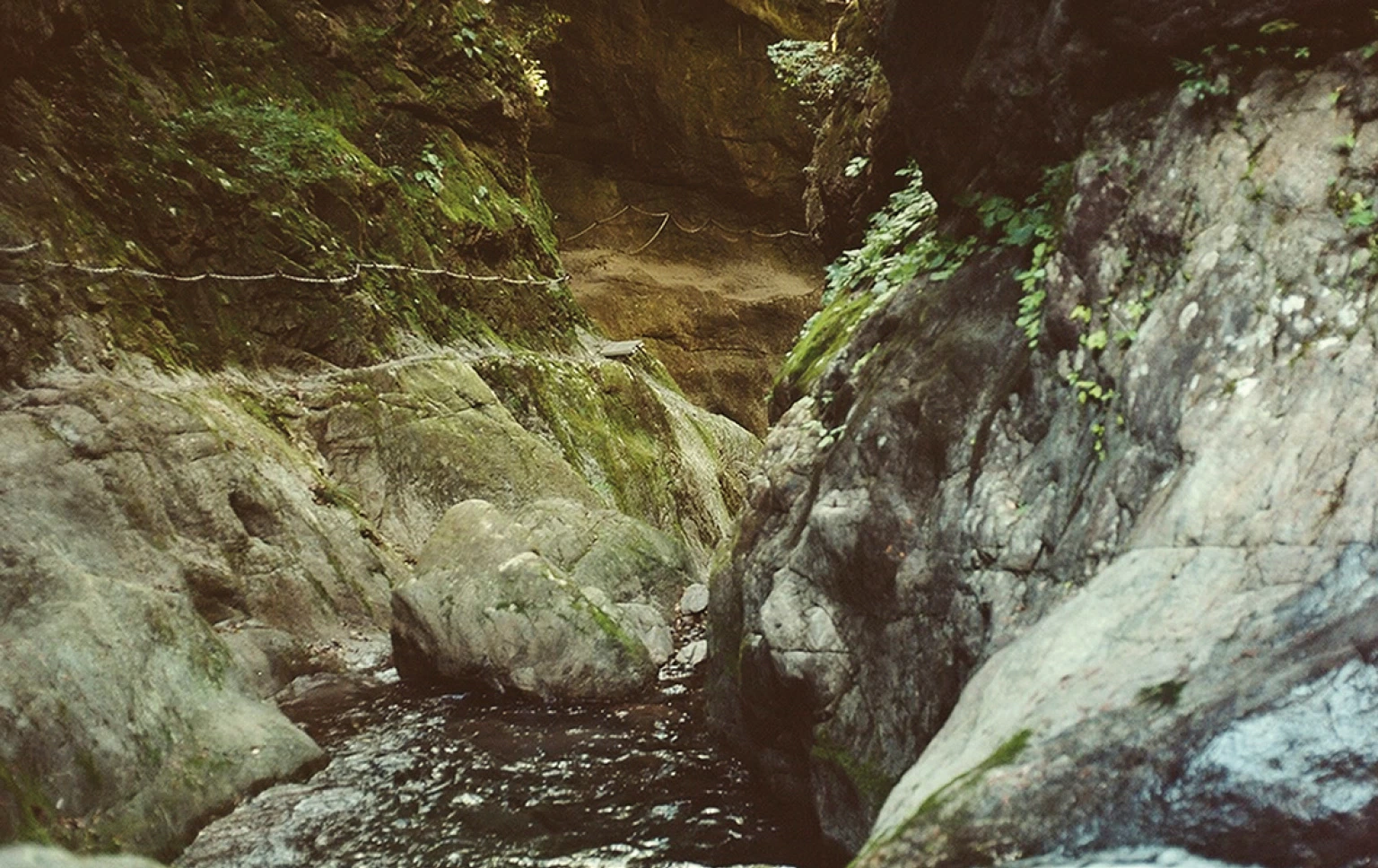 SUSTAINABILITY
Discover the initiatives Woolrich is taking toward Sustainability. Our practices focus on: empowering environmentally friendly fabrics, and working with ethical and socially conscious sourcing and production while making our products last the test of time.
WOOLRICH OUTDOOR FOUNDATION
Our commitment is to protect our greatest inspiration: nature. We care deeply about our planet and through the Woolrich Outdoor Foundation we take action to promote environmental stewardship and sustainability.