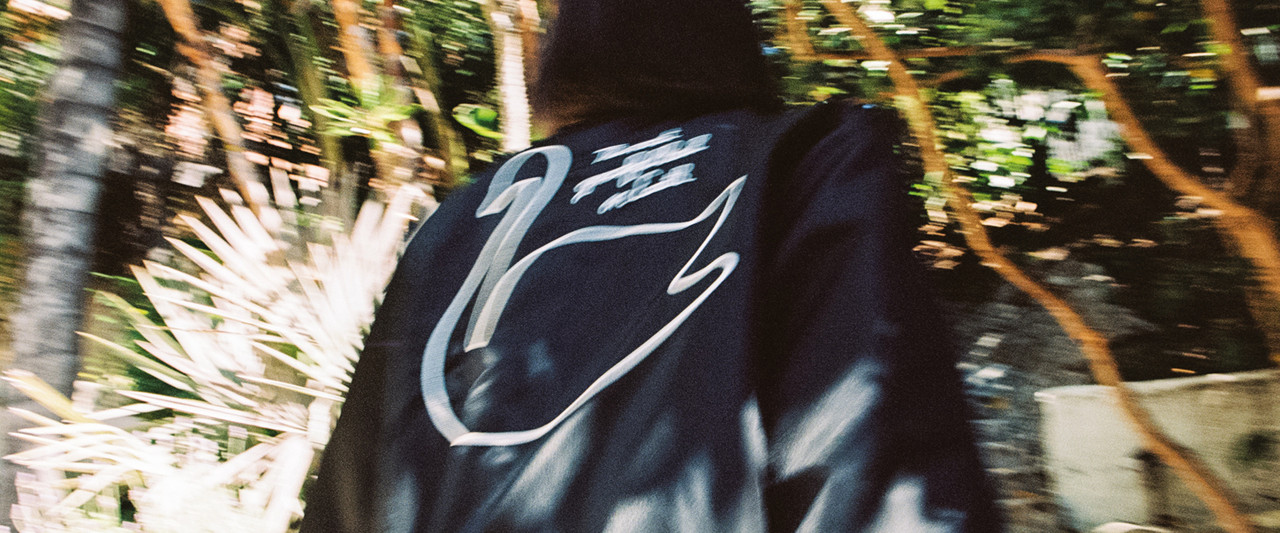 The Woolrich Woman
by Daniëlle Cathari
The fourth season of the collaboration between Daniëlle Cathari and Woolrich takes inspiration from the peaceful elements of nature: the brilliant water lilies and lakes rippled by the wind, populated by the most graceful bird of all: the swan. The curved lines of its neck and the white, voluminous feathers of its wings in flight give shape to garments that elegantly and simply adapt to the female body.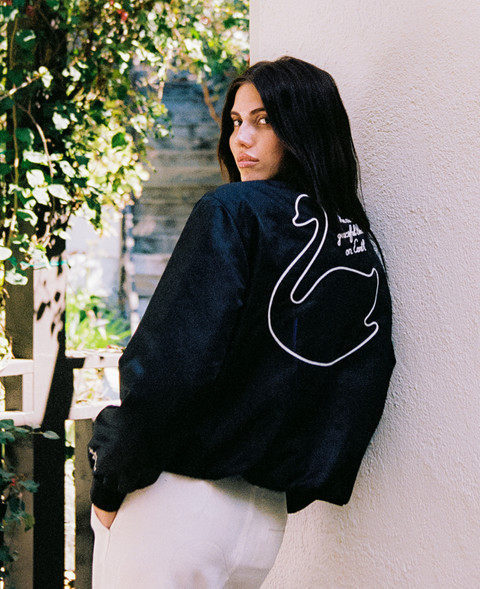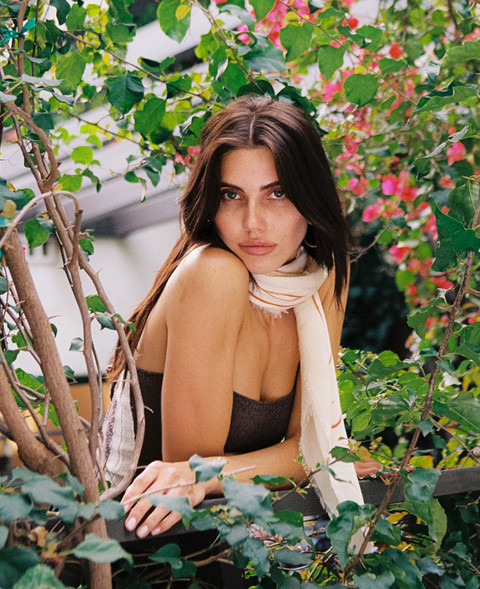 Daniëlle Cathari pays homage to Art Nouveau and plays with fluid lines that mimic the shapes and movements of the swan, embodying the calm and serenity of outdoor life. The garments of the capsule collection come to life in the fresh spring mornings and warm summer afternoons spent in the midst of nature, with a color palette that evokes the swan and its natural environment.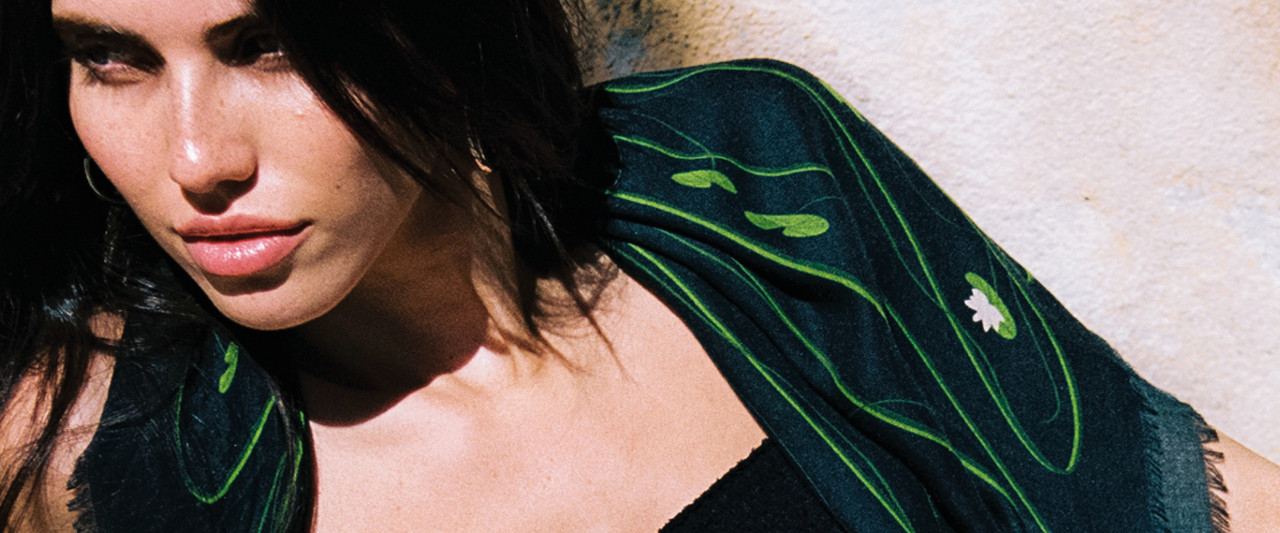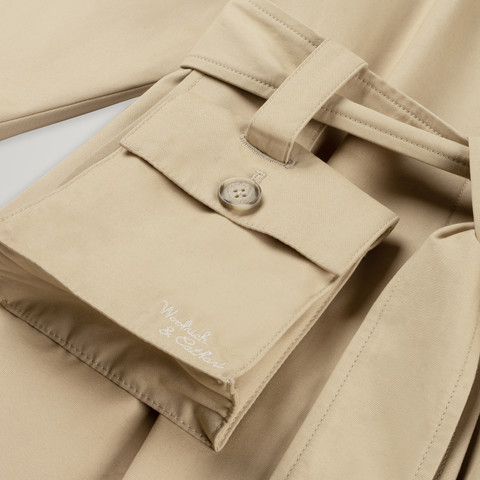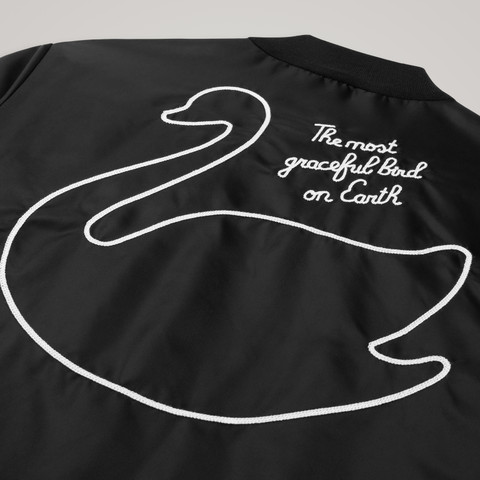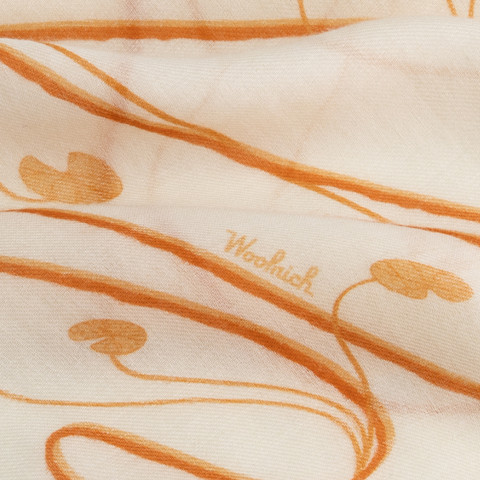 The collection is made with soft and delicate fabrics such as linen and bouclé yarns, used on contemporary and unfussy designs, like the tailored pants with floating chain stitch embroidery details and ultra-feminine garments such as the bandeau top. Outerwear also features the distinctive traits of both brands, like the satin bomber jacket and the trench coat with removable bag on the belt.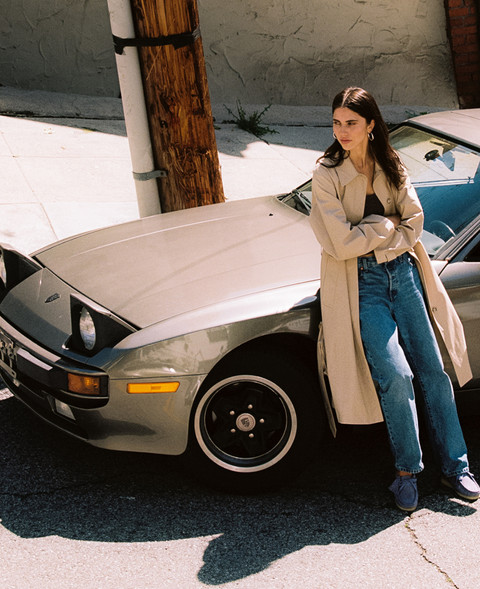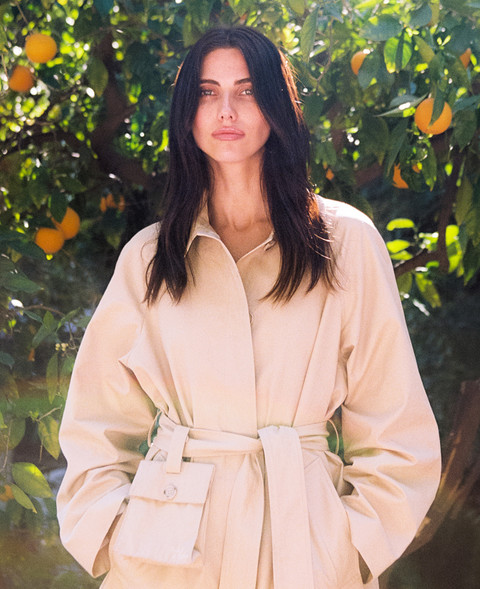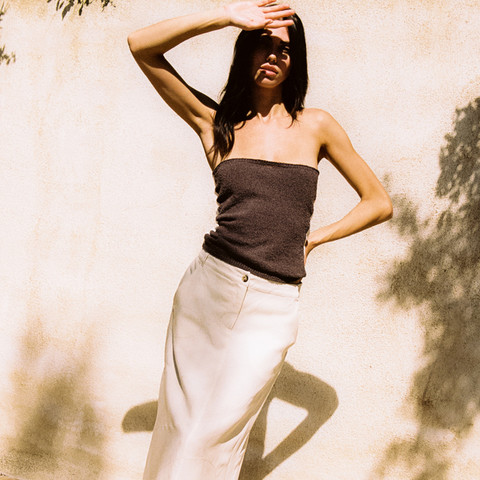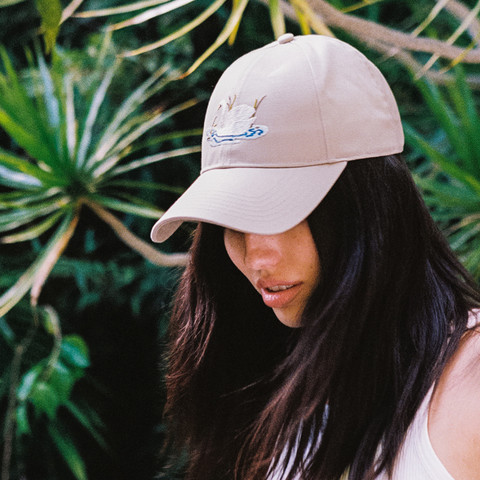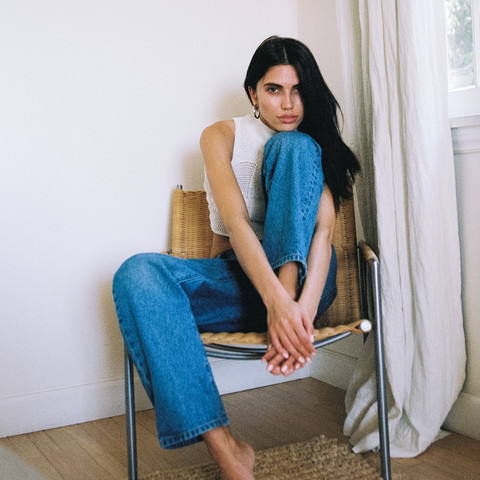 The Woolrich Woman by Daniëlle Cathari is a capsule designed to celebrate a sober and effortless femininity. It is a collection that offers elegance and comfort thanks to its classic designs revisited with a playful touch.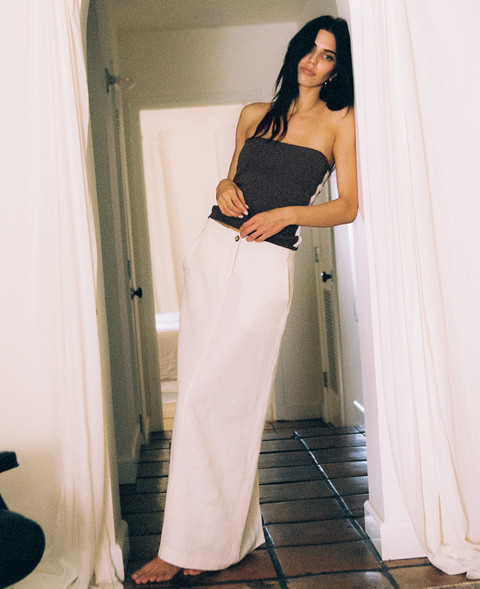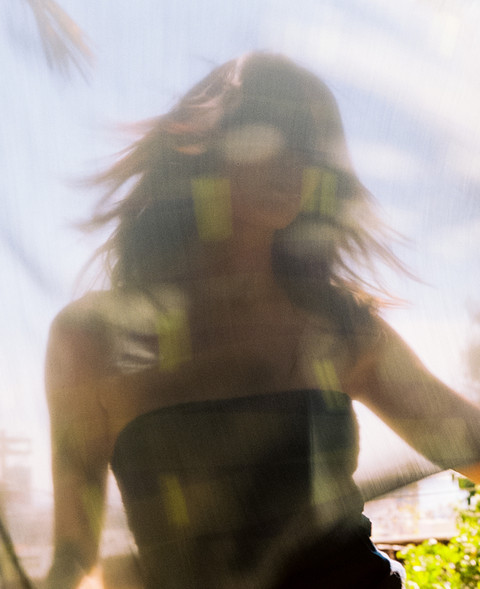 The Woolrich Woman by Daniëlle Cathari
The partnership began with a visit to Woolrich's archive in Bologna, Italy, in 2020. While browsing through vintage garments and advertising campaigns, Daniëlle Cathari stumbled upon an outdated label for The Woolrich Woman. The collaboration took the lost label as a point of departure for The Woolrich Woman's revival. Finding this 80 label from the 80's was the starting point for her reinterpretation of the Woolrich woman, which has already resulted in two other collections.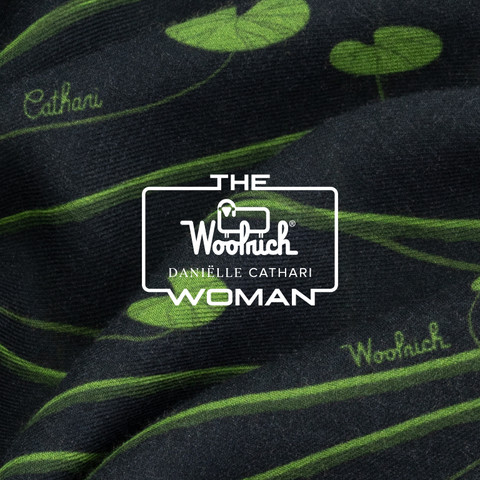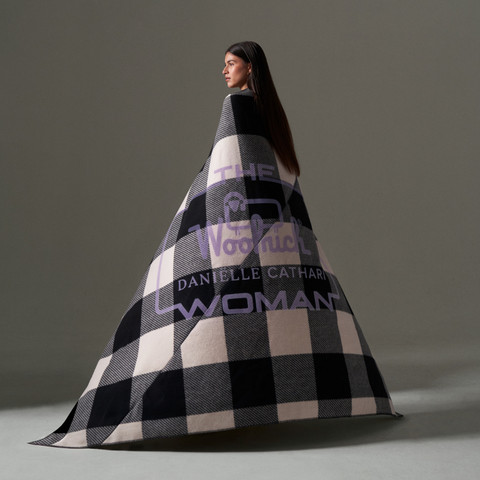 Daniëlle Cathari
Amsterdam-based designer Daniëlle Cathari's brand is built upon the desire to deconstruct fashion as a whole, aiming to mindfully color outside the lines of the system. Unexpected twists and deconstruction – either subtly or elaborated through design – are rooted in the brand's DNA and bring a playful take on tailored essentials that celebrates femininity as much as it does comfort.
Daniëlle became the first student to win the VFiles runway show at NY Fashion Week in 2017. She since has collaborated with many brands ranging from accessories, clothing, footwear, and design building instant recognition. In 2020, she hosts her first fashion show for Spring/Summer establishing a new era of her own.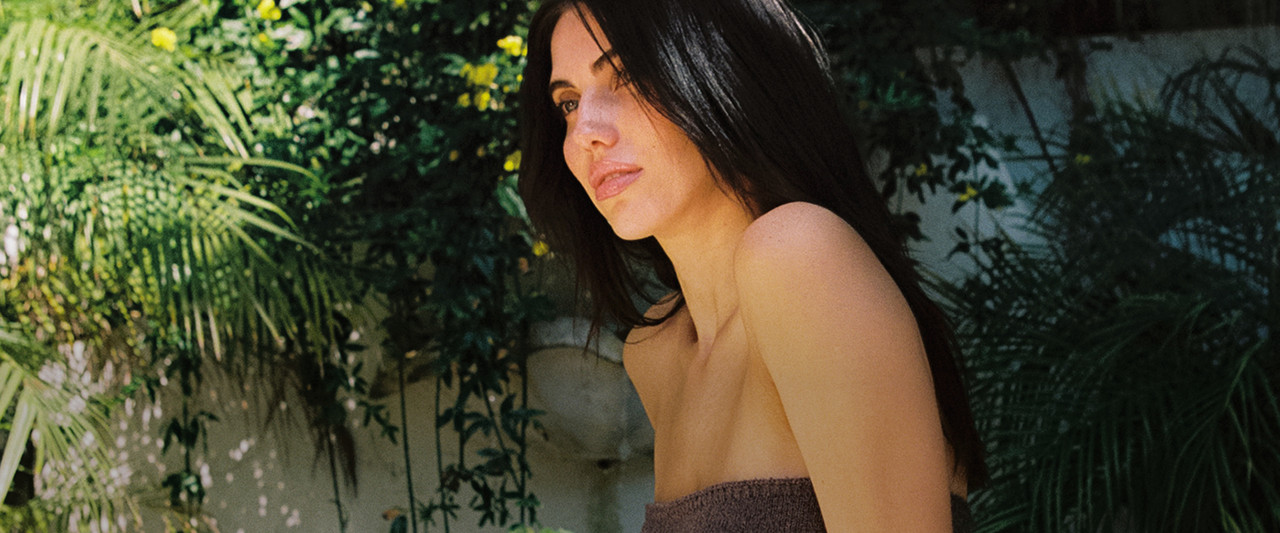 Choose your next look