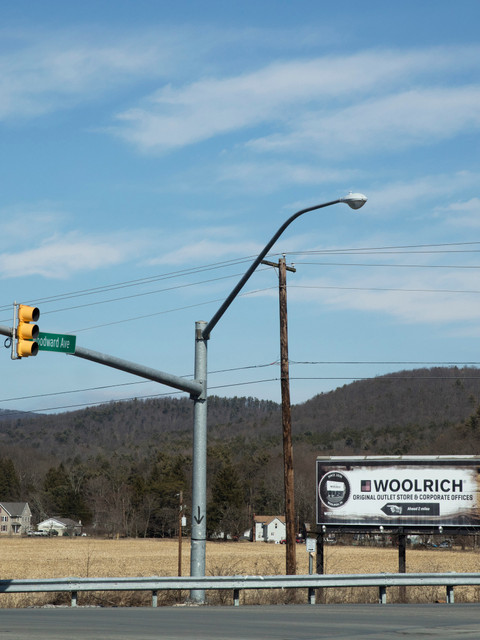 Woolrich: who we are
Established in 1830
Born in Pennsylvania, we've equipped those with a passion for the outdoors, for seeing the elements not as a barrier but an enabler.
Environments which equally test and inspire, where we fuel our own desire for leisure and learning, about the world around us and of course, about ourselves.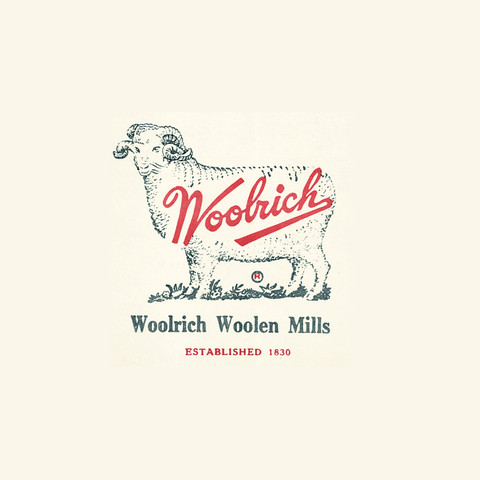 Our legacy
We call ourselves "The Original Outdoor Clothing Company" since we have produced high-quality garments for outdoor enthusiasts for over 190 years. Crafting fine and warm wool is our calling, and our mills have lent a helping hand during major historical moments. Woolrich has made big contributions by supplying socks, blankets, and coats to US soldiers providing them warmth and comfort.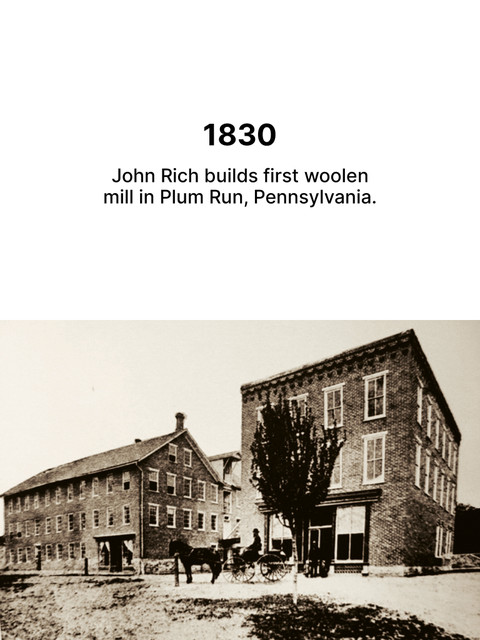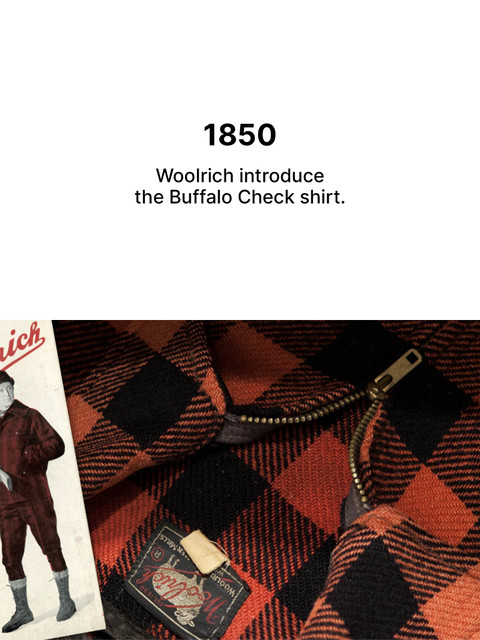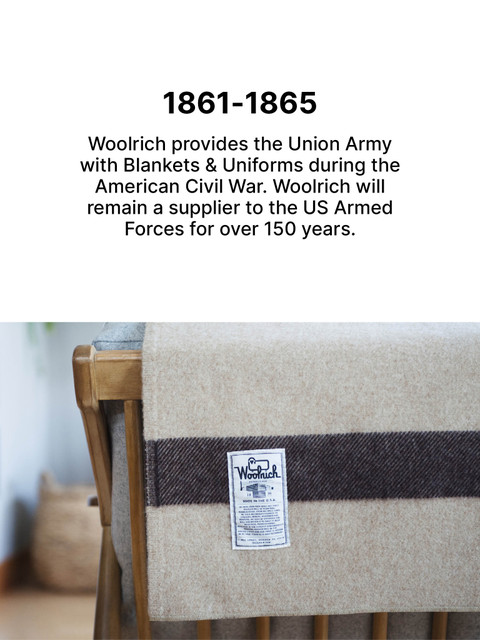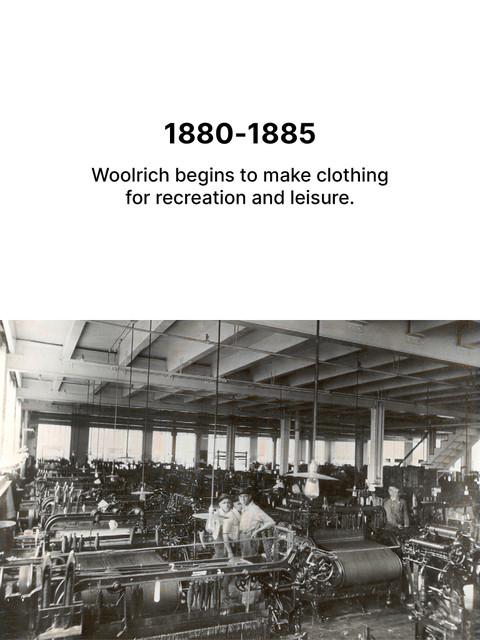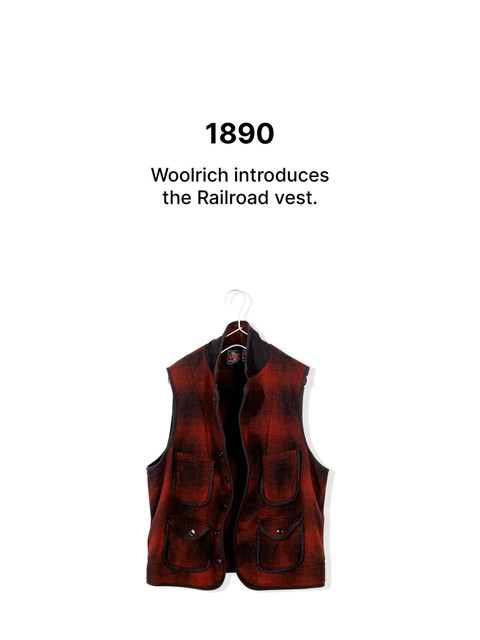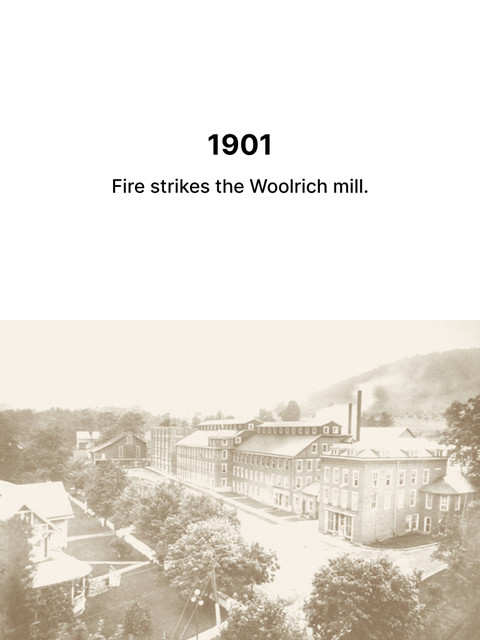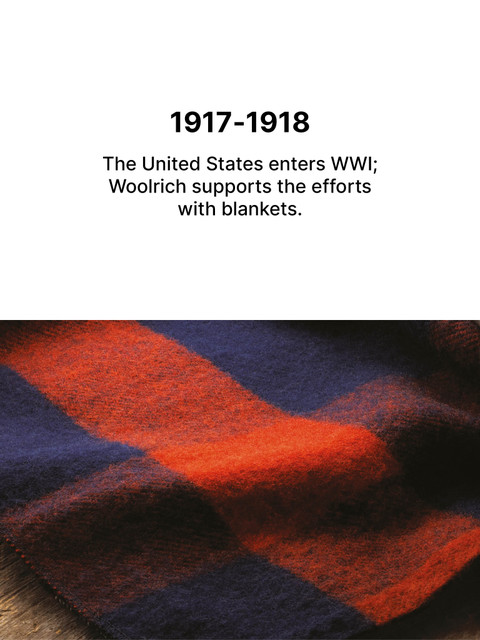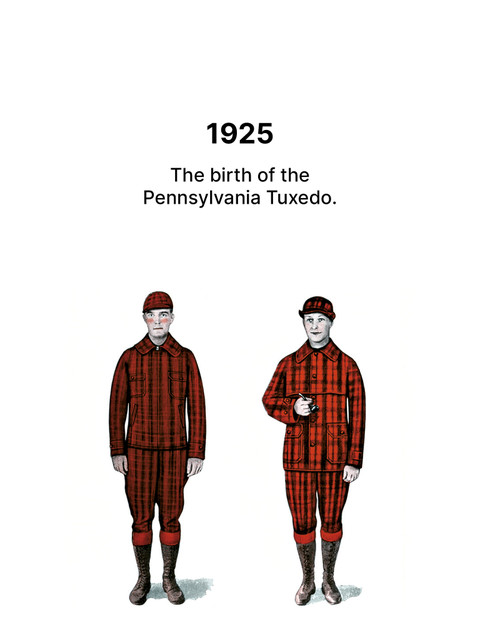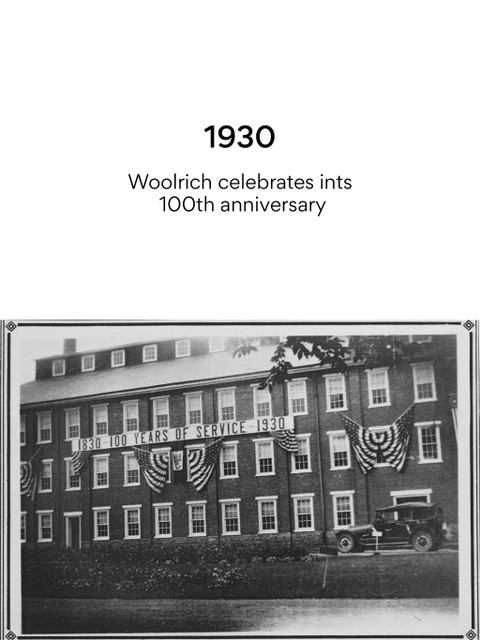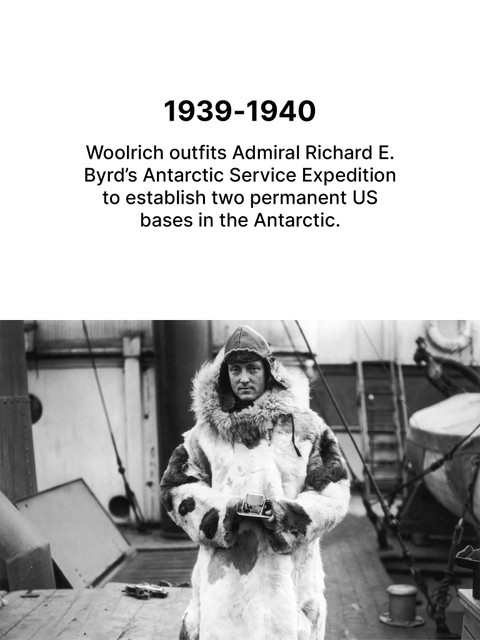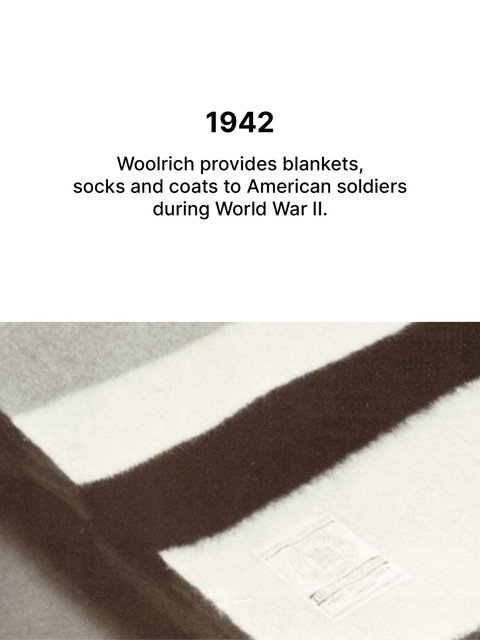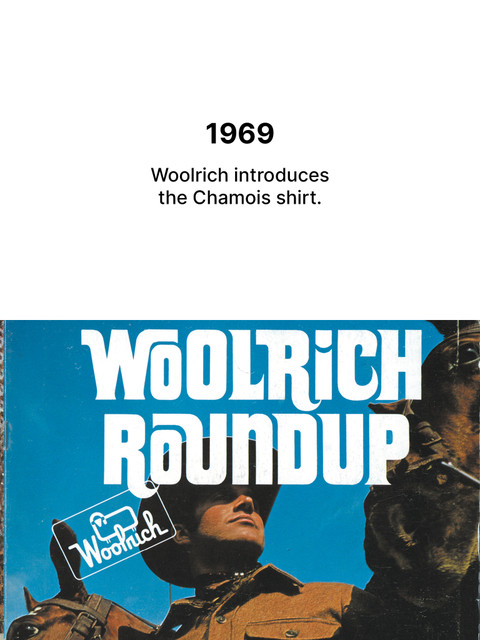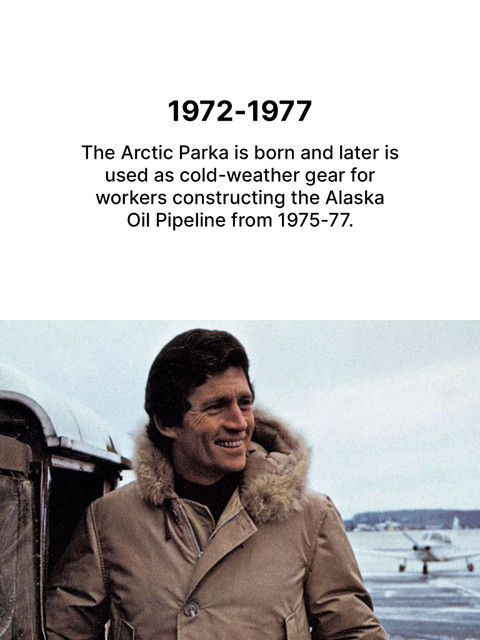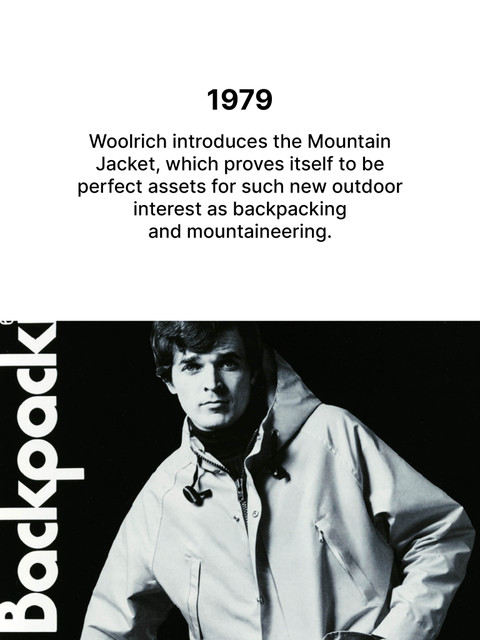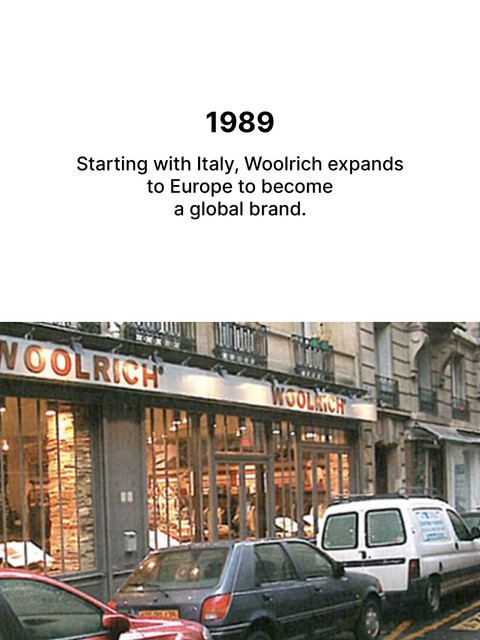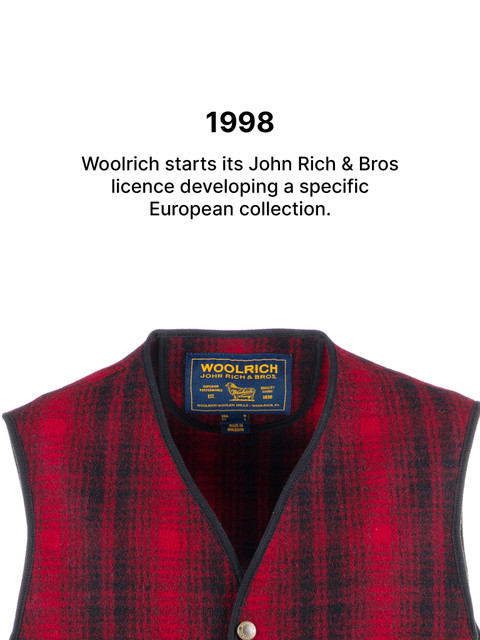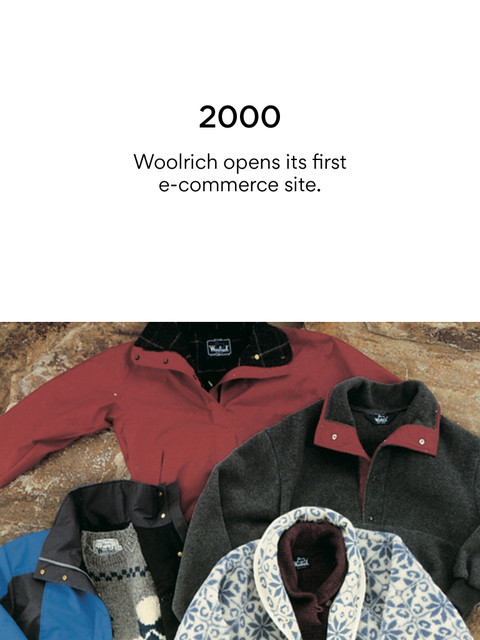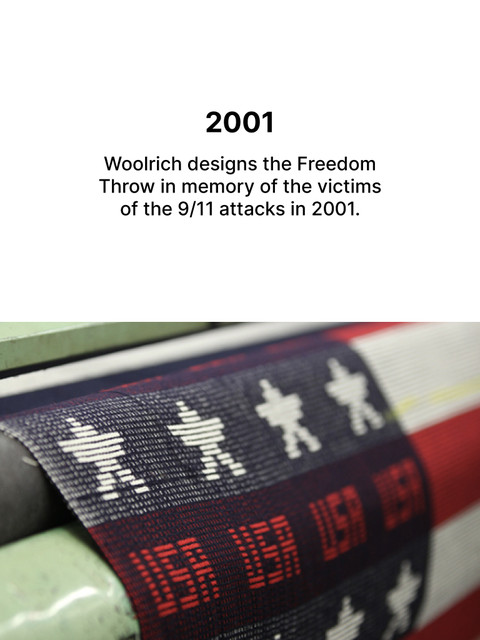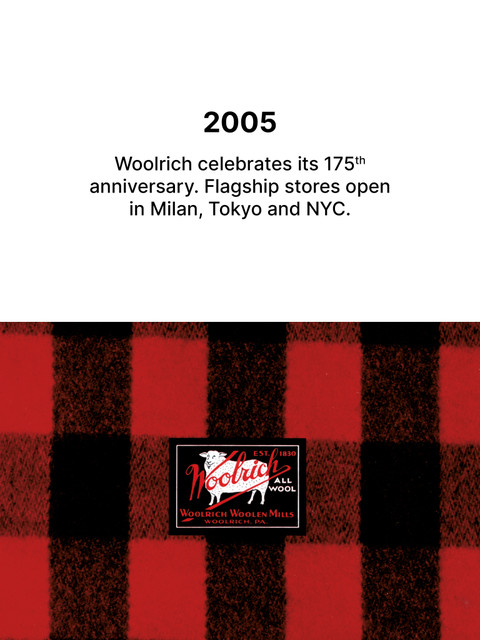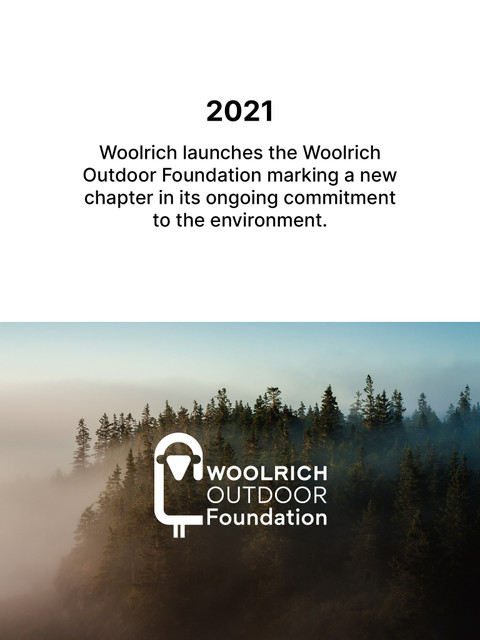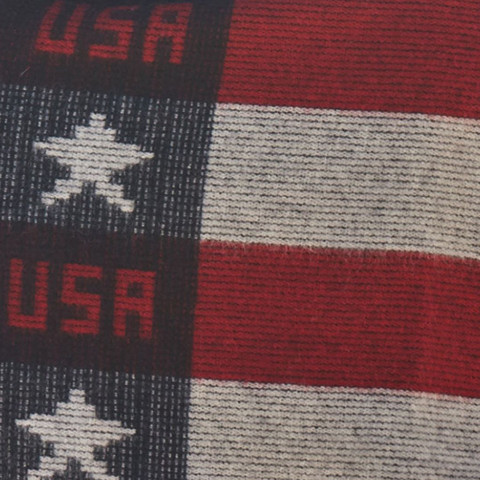 American Heritage
Founded in Pennsylvania in 1830, Woolrich is part of the fabric of the American outdoors. Our original products mirrored the American dream: wear Woolrich to pursue your goals, regardless of the elements. What started out as woolen garments to aid outdoorsmen in tough, cold conditions, carried on to supporting engineers in the Arctic. Then, like now, we believed in what our product could achieve. We believed in the pursuit of true purpose, freedom and adventure and imbue our products with this sentiment. Our heritage connects to our present and future and remains true - to empower everyone in the elements.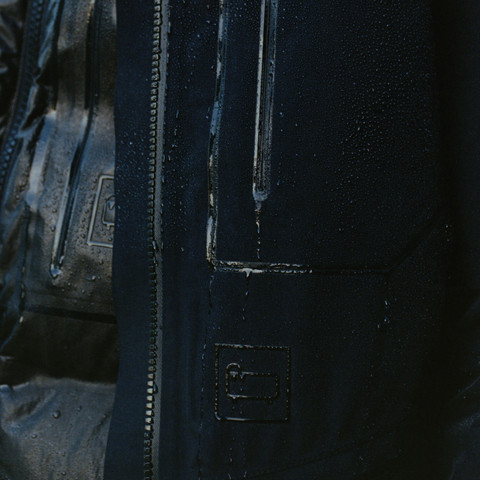 Purposeful design
Our product design ethos is pure, considered, consistent. Woolrich collections embody a design sensibility of stylish durability. An understated aesthetic that enables us to create garments that endure across seasons. Our functional approach to product purpose informs our use of materials and technological production techniques that make our items fit for all elements. Woolrich products create beauty through utility, style through capability. They unlock the privilege of a life lived outdoors - in natural and urban environments, and everything in between.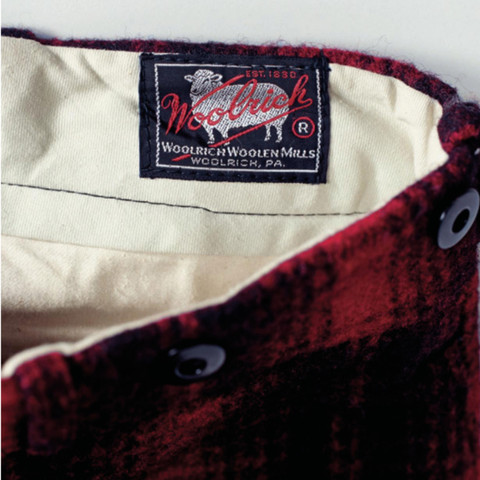 Iconic brand elements
As America's oldest outdoor clothing brand, we have pioneered products that have become icons in their own right. The Buffalo Check, whose name was inspired by a herd of buffalo owned by the Woolrich designer who developed its distinctive red and black pattern, has been a symbol for Americana and workwear since its inception, and remains one of Woolrich's most powerful visual codes from season to season. The Arctic Parka was designed in the 1970's for workers constructing the Alaskan pipeline, where maximum daily temprature averages were -40 degrees below freezing. The unmistakable silhouette, pockets and compartments remain relevant today. Woolrich has pioneered the Parka's evolution in the last forty-plus years, including variations on the fur- lined hood, incorporation of technological fabrics and new eco and sustainable materials.
At its core, Woolrich is a celebration of spirit and capability in all pursuits; of an empowerment against elements real and imagined; of a bold, tactile and elevated stylishness that stands the test of time and conditions. We are here to inspire our customers to see the world on their terms through a brand and product that matches their ambitions.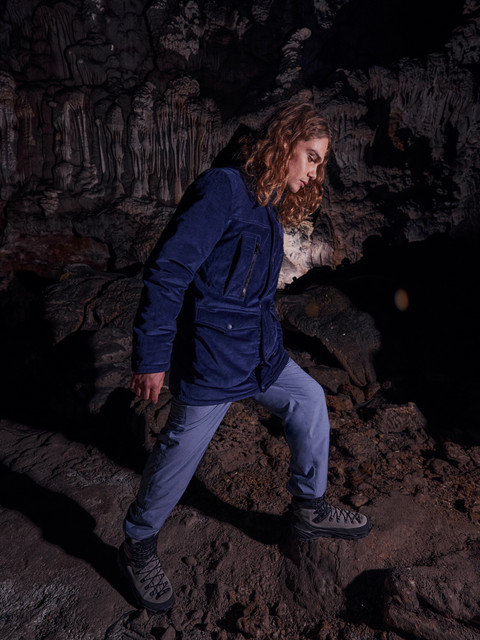 We empower life in the elements
Woolrich stays true to its core values: progression, travel, community and a positive approach to a world in which adversity is tackled head-on and transformed into opportunity.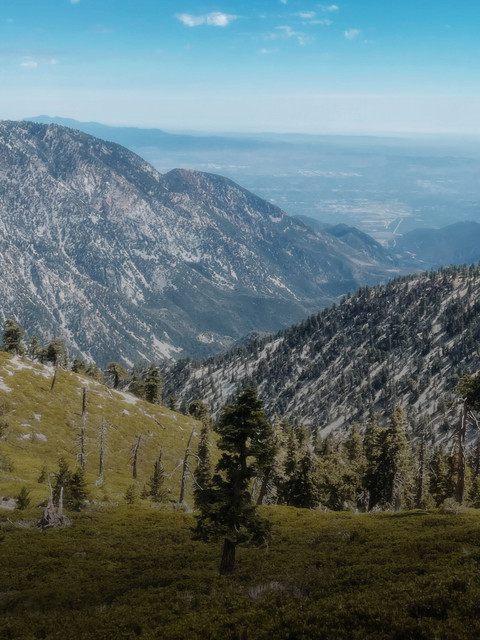 Brand Mission and Values