Jérôme Lamaar x Woolrich
An Enchanted Archive Tale
At Woolrich, we believe in spreading love, embracing diversity, and standing together.
This year we chose to celebrate Pride Month in an enchanting way. We asked extraordinarily talented Jérôme Lamaar to put some sparkle on our iconic archive pieces – because the outdoors can be glam too, and most importantly, for everyone.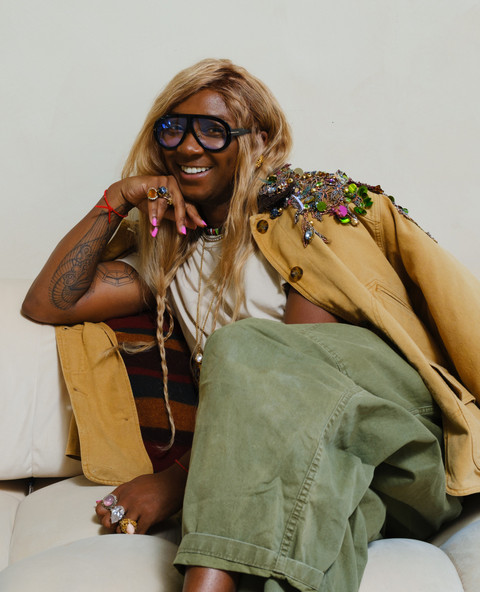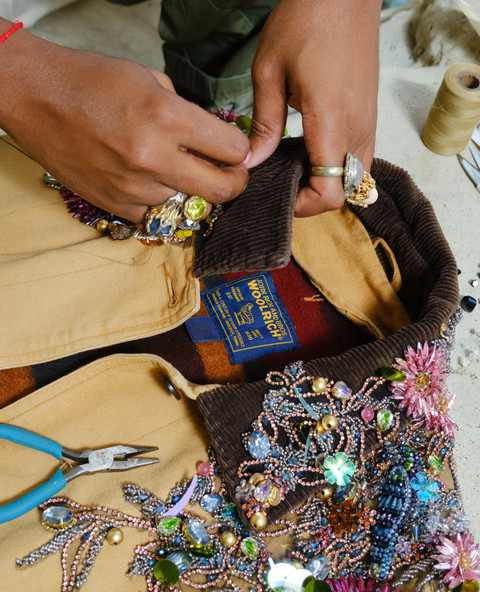 Jérôme took three Woolrich vintage garments and transformed them into extraordinary pieces that reflect their magical perspective on life. Bedazzling the garments, Lamaar gave them a glamorous touch of enchantment, bridging the gap between the outdoors and the land of fantasy.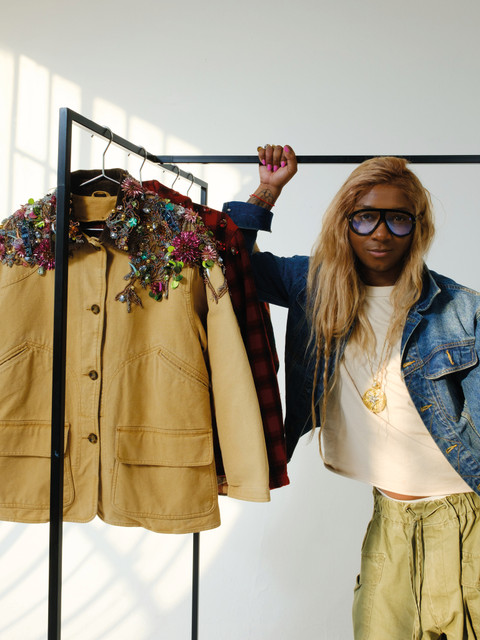 These sparkling creations will be showcased during a whimsical event at our Soho NYC store. A joyous gathering, brimming with positive energy and celebration. A reminder to spread joy and embrace the essence of Pride, cherishing its spirit every day. And to mark this occasion, we supported a nonprofit organization of Jérôme's choice, The Stonewall Community Foundation.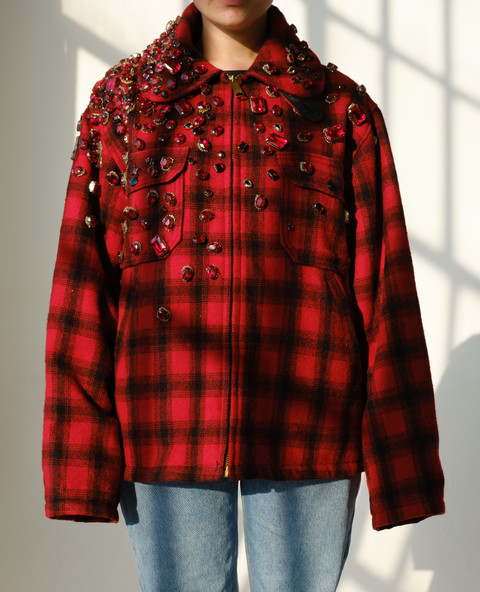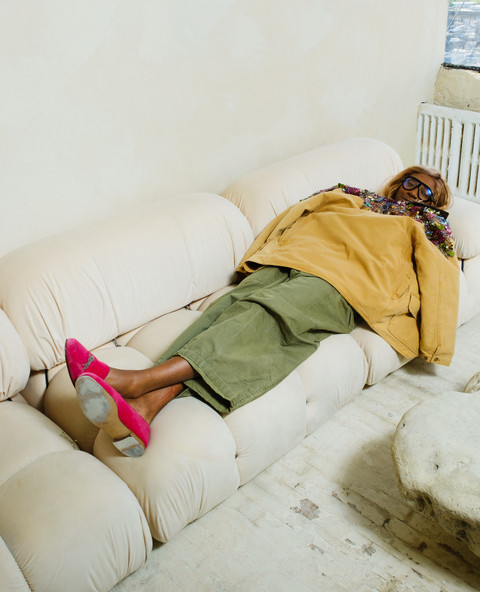 Embrace the freedom to mix, forge your own path, and explore new perspectives fearlessly. Consider checks and rhinestones: are they really meant to conform and match? Challenge the norms and dare to create your own unique style.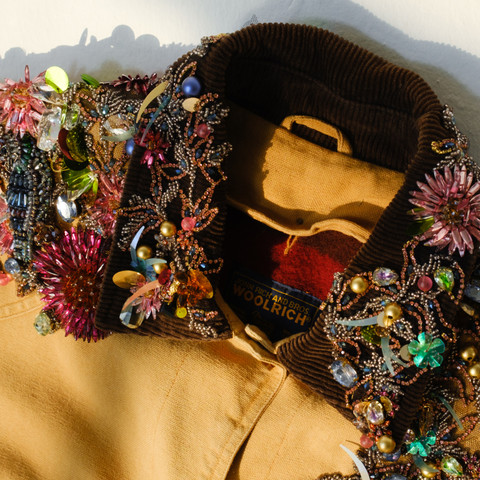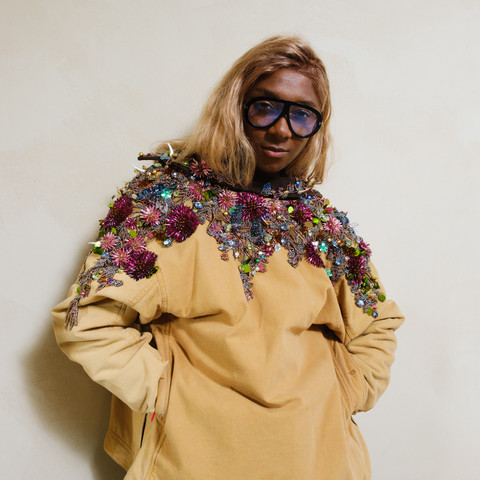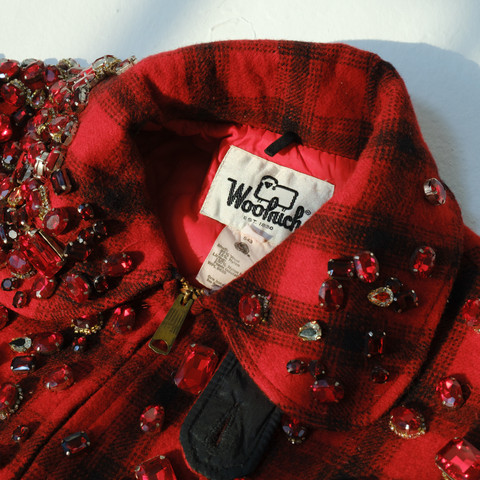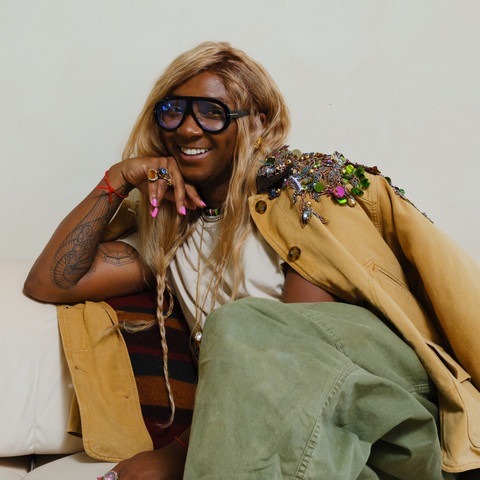 Jérôme Lamaar
Jérôme Lamaar is a creative and fashion visionary, recognized for their remarkable contributions to the industry. Born and raised in the vibrant streets of the Bronx, Jérôme's innate talent and unique perspective on design and upcycling propelled them to prominence. Jérôme's designs embody enchantment and glam, reimagining conventional boundaries and celebrating individuality. A staunch advocate for inclusivity, Jérôme Lamaar continues to inspire and empower others through their extraordinary artistic vision.
The Stonewall Community Foundation
We support the Stonewall Community Foundation, a nonprofit organization which raises money to support the LGBTQ+ community. Their Vision Awards honor individuals who are making a positive impact for the community and Jérôme is on this year's Host Committee of the Stonewall Community Foundation's 2023 Vision Awards. Discover our commitment and learn more about the charities we support.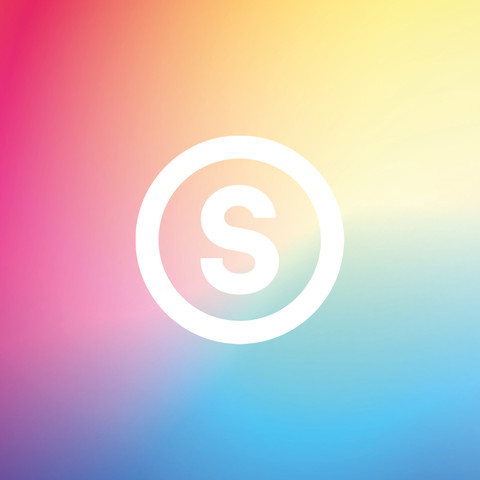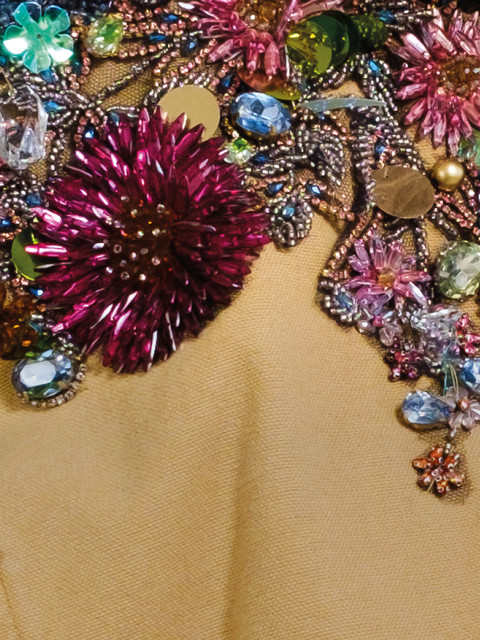 Diversity & Inclusion
Empathy will always remain the strongest fiber